We're excited to welcome our 2022 Summer cohort of Interns and Clerks! Every program and team gets to work with these bright, talented, and dedicated interns and law clerks who are passionate about fighting for justice and opportunity for all Nebraskans. Meet the newest additions to our team who are dedicating their time to positive change in our communities!
We have a few returning interns this season! Read our past introductions for Jason Ezell, Sydney Comstock, and Laurel. And continue reading for introductions to six new interns and law clerks this semester!
Adam Barritt
He/Him/His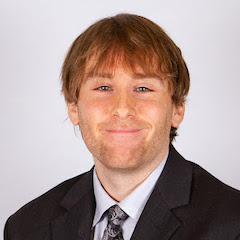 Adam is a law clerk with Collective Impact Lincoln this summer. He is a 2L studying at the University of Nebraska College of Law and is excited about the work Appleseed does as a leading nonprofit in Nebraska. Adam completed his first year of law school during the global pandemic, and has an Employment and Labor Law concentration. Fun fact: he can wiggle his ears!
Haley Leis
She/Her/Hers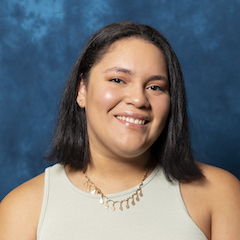 Haley is originally from Alexandria, VA and is now a rising 2L studying at Creighton University School of Law. She is clerking with our Child Welfare program this summer. As the daughter of a Guatemalan immigrant, she's always wanted to spend her law career serving disenfranchised communities. She is excited to further her legal education and work towards her career goals while clerking at Appleseed. Haley is proud to have been the president of her college's Latinx Student Association during undergraduate school. A fun fact about Haley is that she is a certified SCUBA diver and has been on about 100 dives!
Helen Hitz
She/Her/Hers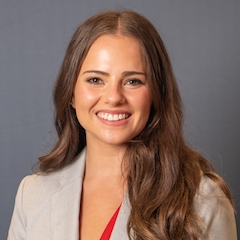 Helen is a rising 2L originally from Omaha studying at the Sandra Day O'Connor College of Law at Arizona State University. This summer, she is working with our legal team in doing work for all of our programs. She chose to clerk with Appleseed after experiencing the need for the work Appleseed does in Nebraska. After law school, she plans to use her degree to aid in the fight to create a more just and equitable world. In her free time, Helen enjoys cooking, reading, and hanging out with her two cats – Screwdriver and Mimosa.
Meylin Espinoza
She/Her/Ella
Meylin is our Immigrants & Communities intern this summer. She is currently a Senior studying Criminal Justice and Spanish at the University of Nebraska-Lincoln. Meylin is proud to be a first generation college student and is excited to graduate next year. Meylin is especially passionate about raising voter participation because she is not able to vote as a DACA recipient. Her plans after graduation are to attend law school and become an immigration attorney. In her spare time, Meylin enjoys watching cooking videos and learned to cook during quarantine!
Ritsa Giannakas
She/Her/Hers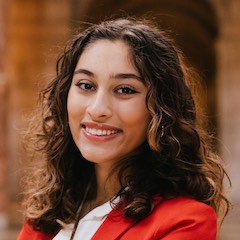 Ritsa is a Junior at the University of Nebraska-Lincoln double majoring in political science and economics with minors in psychology and statistics. This summer she is interning with our food and nutrition access team within our Economic Justice program. Ritsa's first experience with Appleseed was through our work supporting immigrant Nebraskans, which is an area extremely personal to her as both of her parents are immigrants. She decided to intern for Appleseed because of our values and commitment to grassroots community organizing. Something Ritsa is most proud of is working in a political science lab as a data analysis intern at University of Nebraska-Lincoln's Social & Behavioral Sciences Research Consortium!
Shealyn Warrick
She/Her/Hers
Shealyn is our Community Assistance Line intern and is studying Criminology and Criminal Justice with minors in Sociology and English at the University of Nebraska-Lincoln. She felt that interning at Appleseed would allow her to gain knowledge and experience in many different focus areas. She is also excited to gain experience in community outreach and knowledge of local resources through the Community Assistance Line. After college, Shealyn hopes to do work helping children who have been touched by the juvenile justice system. Whenever she has spare time, you can find Shealyn building terrariums. She already has one terrarium that is 3 years old and bio-native to Nebraska!
Please join us in welcoming some of our summer interns and clerks! Are you interested in joining us next? Learn more about our internship and law clerk programs here.