Close the Coverage Gap in Nebraska 
Thursday, March 5, 8:30am-12pm
NSEA 4th floor conference room (605 South 14th Street, Lincoln)
Join Nebraska Appleseed and supporters on March 5 to speak with your State Senator about why they must support LB472. 
LB 472 – the Medicaid Redesign Act – is an innovative bill that would close the coverage gap and allow more than 54,000 working, low-income Nebraskans to finally get affordable health coverage while providing a healthy boost to Nebraska's economy.
Your voice is critical to ensure all Nebraskans get they health care they need.
Agenda for March 5 Lobby Day:  
8:30-9:00: Registration at NSEA
10:00-10:15: Walk to Capitol
10:15-11:00: Speak to your senator!
11:00-11:15: Return to NSEA
LB 472 would:
Bring more than $1.8 billion of our tax dollars back home to provide health care for tens of thousands of our friends and neighbors.
Ensure the health care system works better for Nebraskans, lowers medical costs, and boosts our economy by providing thousands of jobs.
Prevent nearly 500 unnecessary deaths each year by closing the coverage gap and allowing people who desperately need medical care to see a doctor.
It is important your senator know you expect them to close the coverage gap. Contact them today and tell them to support LB 472 and make health care make sense for everyone.
Click here to contact your state senator
---
Act Now to Stop Separating Families
It's time for Congress to take action for common-sense immigration laws!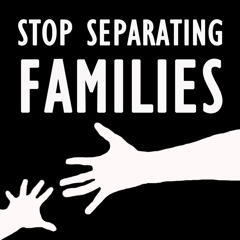 National Week of Action!
This week, as our Congressional leaders are home for recess, we want them to hear Nebraskans' strong support for moving forward with DACA and DAPA, the President's new immigration action that will allow thousands of immigrant Nebraskans to help their communities thrive!
The expanded Deferred Action for Childhood Arrivals (DACA) and Deferred Action for Parents of Americans (DAPA) programs have been under recent harsh attacks by Congress.  Yesterday's ruling by a Texas judge, which temporarily blocks the new programs from going forward, is only a temporary obstacle. But it further underscores the need for us to tell Congress to move forward, not backwards, on immigration.
We urge you to contact your U.S. Senators and Representative. Tell them:
Nebraskans support and are ready for DACA and DAPA!
We expect Congress now to move America forward on immigration with updated immigration laws that keep families together and strengthen our economy.
Pass a clean Department of Homeland Security funding bill that leaves DACA and DAPA intact.
U.S. Senators
Sen. Deb Fischer (E-mail)
D.C. Office Phone: (202) 224-6551
Lincoln Office Phone: (402) 441-4600
Sen. Ben Sasse (E-mail)
D.C. Office Phone: (202) 224-4224
Lincoln Office Phone: (402) 476-1400
U.S. Congressmen
District 1 – Rep. Jeff Fortenberry (202) 225-4806 or (402) 438-1598
District 2 – Rep. Brad Ashford (202) 225-4155 or (402) 916-5678
District 3 – Rep. Adrian Smith (202) 225-6435 or (308) 384-3900
Nebraska is stronger, and our state's economy is stronger, through DACA and DAPA. These programs are an important first step to keep Nebraska families together. Many immigrant community members will be able participate more fully in our economy and Nebraska communities. Bright young women and men who grew up here will be able to stay and contribute their talents to our state.
Contact our U.S. Senators and your Congressman today and tell them not to break apart Nebraska families by hindering DAPA and DACA. Instead, support new immigration laws that fix our outdated system and move our state forward together.
Looking for more community information on DACA and DAPA? Fact sheets and up-to-date information are available at AdminRelief.org.
---
Thank State Senators for protecting voting rights
The Nebraska Legislature voted down LB 111 – an unnecessary and harmful voter suppression bill that would have been a barrier to vote for many eligible Nebraska voters.
This action will protect the right to vote for many of our friends and neighbors including people with low incomes, people who move frequently, college students, and people with disabilities.
Please contact these Nebraska State Senators who voted against LB 111 and thank them for protecting voting rights in Nebraska.

Tell these State Senators "thank you" for their vote to protect the fundamental right to vote in Nebraska.

---
Support bills that allow hard-working families to get ahead
We're asking you to voice your support for several bills that will help Nebraska's hard-working families get ahead.

LB 81 – A bill introduced by Senator Tanya Cook that strengthens Nebraska's child care subsidy program, a critical work support for working families with low incomes. This bill would reduce the sudden loss of child care assistance if an eligible family accepted a slight increase in earnings, known as the "cliff effect."
Appleseed supports this bill because it maintains a vital source of stability for working families while encouraging employees to work hard to increase their earnings.
LB 89 – A bill introduced by Senator Kathy Campbell that will address poverty in low-income families with children by slightly raising the payment rate of Nebraska's Aid to Dependent Children (ADC) benefit. This rate has not been raised in nearly three decades and no longer reflects the current costs of living. It also will minimize the cliff effect among ADC recipients similar to LB 81.
Appleseed supports this bill because it will better ensure families with low incomes can meet their basic needs and prevent the removal of children from these homes.
Please call or write your state senator and urge them to support LB 81 and LB 89 for Nebraska's hard-working families.
---
Take Action to stop crippling work injuries and contaminated chicken
Pain and crippling injuries are a common outcome for the people making tens of thousands of movements per shift in meat and poultry processing. In the words of workers:
"I'm doomed.  My injuries are permanent.  But think about the younger people and how we could prevent harm coming to them."
"Slavery still exists today.  It's been mechanized and it happens during a 40-hour week."
"The pain was so bad that it kept me awake at night."
It's about to get worse in poultry processing. Despite Congressional leaders, workers, and civil rights advocates holding a House briefing to urge the Administration to stop a new USDA rule that  allows poultry processing plants to increase the speed of the line, replace federal inspectors with plant employees, and jeopardize the safety of our food, the rule has been implemented.

Call your U.S. senators to slow work speed in meat and poultry plants. Click your state for your US Senators' contact pages:
If you would like to contact your Nebraska representatives, here is their information:
District 1 – Rep. Jeff Fortenberry (202) 225-4806 or (402) 438-1598
District 2 – Rep. Brad Ashford (202) 225-4155 or (402) 916-5678
District 3 – Rep. Adrian Smith (202) 225-6435 or (308) 384-3900