Tell Congress: Pass New Positive Immigration Legislation

Long-overdue legislation has been introduced in the U.S. House of Representatives and the Senate that would provide protections for Dreamers and longtime residents with Temporary Protected Status (TPS) and Deferred Enforced Departure (DED) status who are part of the fabric of local communities.
This critical legislation would provide stability for Nebraska families and communities by creating a process to apply for permanent residency and citizenship for Nebraska Dreamers and TPS community members with long-standing ties to our country. A majority of TPS residents have lived in the U.S. for more than 20 years, building lives, families, and businesses. The original Dream Act was introduced in 2001.
Tell both U.S. senators to SUPPORT the Dream Act of 2019 and Secure Act of 2019. And, tell your U.S. representative to support the Dream and Promise Act of 2019. Urge them to provide DACA youth, TPS, and DED residents a means to apply for permanent residency and eventual citizenship in the country they know as home and to which they contribute so much.
Dreamers continue to enrich Nebraska communities, contributing their skills and talents to the only place they know as home, while living with constant uncertainty after the Trump Administration announced an end to the Deferred Action for Childhood Arrivals (DACA) program one year ago. Similarly, the Administration announced a sudden end to TPS status for residents from several countries where conflict or other extraordinary circumstances make it impossible to return without jeopardizing their lives.
It is long past time to provide stability for Nebraska communities and families through common-sense legislation that creates a way to apply for citizenship for contributing community members. Contact Nebraska's congressional delegation today.
---
State's Medicaid expansion plan ignores will of voters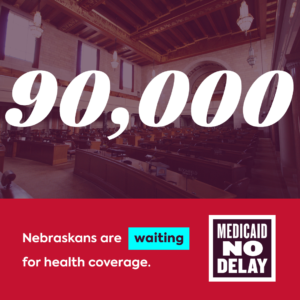 The Nebraska Department of Health and Human Services (DHHS) released its plan April 1 for how Medicaid will be expanded. The plan includes a delayed implementation date of October 2020, and proposes a complicated tiered benefits plan and work requirements not included in the ballot initiative.
DHHS' choice to delay implementation and add complex tiered benefit plans and work requirements to expanded Medicaid coverage is irresponsible and contrary to the intent of Nebraska voters. It leaves the health of 90,000 Nebraskans who are unable to access care in jeopardy for almost two years after voters passed the initiative. Contact Governor Ricketts, and tell him Nebraskans don't need a complex experiment, we need basic access to care urgently.
Thirty-four other states have developed solutions to expand Medicaid quickly and effectively. To imply Nebraska does not have the ability to do the same is disingenuous. It also does a great disservice to people who have already waited six years for this coverage, as well as our health care facilities and state economy, which would benefit greatly from nearly $600 million in new federal funding. Now more than ever, it is critical we amplify the public call for the will of voters to be fulfilled through quick and effective implementation of Medicaid expansion.
Call Governor Pete Ricketts today at 402-471-2244. Tell him you expect Medicaid to be expanded as voters intended, swiftly and effectively, so our hard-working friends and neighbors begin 2020 with this critical care.
Watch and share this video update from our Health Care Program Director Molly McCleery on the State's Medicaid expansion plan.
---
Fight hunger in our schools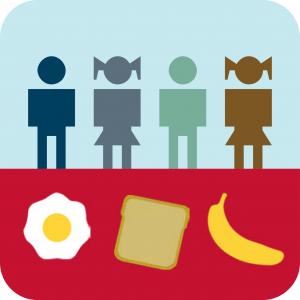 Our school districts make critical decisions when planning school breakfast programs that affect not just students' ability to eat a nutritious meal, but also their health and academic performance.
National data shows Nebraska continues to trail behind nearly all states in making sure children are getting the breakfast they need to be healthy and learn. Nebraska Appleseed's School Breakfast Report identifies pockets of success and specific opportunities to make sure hungry students get a nutritious breakfast at school to support their classroom achievement. The report also makes recommendations for schools to allow more students to start the day with a nutritious meal.
Given rising food insecurity among families and unpaid meal debt among schools, making sure Nebraska schools have effective breakfast programs ticks both the urgent and important boxes.
View our interactive map to see how your school district performs in in making sure children get a breakfast to support their success in the classroom, and learn how together we can help make sure more Nebraska children have a nutritious meal at the start of their day.
---
Don't let hunger stop Nebraska families from getting ahead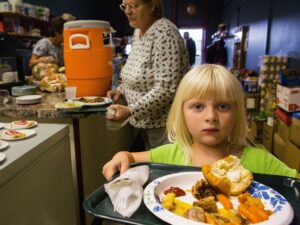 Legislative bills 255 and 402 would improve the Supplemental Nutrition Assistance Program (SNAP) to help hard-working Nebraskans get essential meals their families need.
Contact the Health and Human Services Committee chair and other members to express your support for these two proposals. If your state senator serves on the Committee, please make sure to contact them first and let them know you live in their district. Find your state senator.
LB 255, introduced by Sen. John McCollister, would raise SNAP's gross income limit to address rules that hurt families working toward a better economic future by removing them from the program before they are fully able to purchase food on their own. Parents should never have to choose between taking a better job to get ahead and feeding their families.
LB 402, introduced by Sen. Robert Hilkemann, would provide SNAP to individuals working to establish a firm footing after serving their sentence for a drug related offense. This proposal removes needless barriers to community members as they reintegrate into society and ensures they and their families can access critical food assistance they need.
Call the Health and Human Services Committee members today. Tell them to support LB 255 and LB 402, so families working to put themselves in a better position can get the meals and nutrition they need to succeed. If your state senator serves the Committee, remember to let them know you are their constituent when you call. Find your state senator.
---
Everyone should have a safe workplace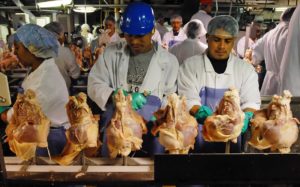 Over the past decades, significant and convincing data has piled up to show that working in the meatpacking and poultry processing industries continue to be some of the most dangerous jobs in the country.
The Trump Administration has proposed a new rule to make it even more dangerous – both for workers in pork slaughter plants and the food that makes it to your plate. The plan to remove federal food safety inspectors and increase the already dangerously high line speeds in pork plants would be a disaster for all involved.
Tell our members of Congress to pass a law to protect food and worker safety by rejecting this increase in line speed. Our lawmakers must pass protections that prevent the hard-working men and women who prepare our food from suffering permanent, crippling injuries on the job.