Tell Congress: Pass the Dream & Promise Act for community and family stability!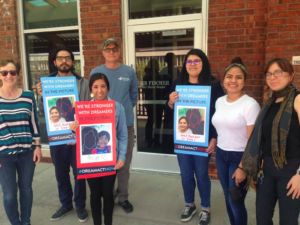 We celebrate the Supreme Court DACA ruling that for now keeps Nebraska communities and families whole! But the stress and uncertainty Nebraskans faced leading up to the decision shows why we urgently need permanent legislation.
For more than a decade, we have seen strong, statewide support for Nebraska Dreamers. A year ago, the U.S. House of Representatives passed the American Dream and Promise Act of 2019, but the Senate has not taken up the bill for a vote.
Across our state, Nebraska communities can't afford to lose the talents and contributions of Nebraska Dreamers — from health care to education, from agriculture to small business. We can't afford to lose the friends, spouses, co-workers, moms and dads who are part of the fabric of Nebraska communities.
Take Action: Urge your U.S. Senators to pass long-overdue protections for Nebraska Dreamers and Temporary Protected Status families
It is time for the Senate to pass the Dream and Promise Act and create stability for long-time residents, families, and whole communities.
Take a moment to contact Nebraska's U.S. Senators Ben Sasse and Deb Fischer today. 
| | |
| --- | --- |
| Sen. Deb Fischer (202) 224-6551 | Sen. Ben Sasse (202) 224-4224 |
---
Essential workers need essential protections as meatpacking outbreaks grow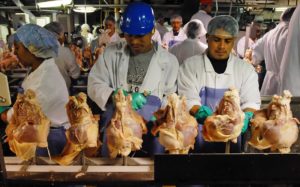 Growing COVID-19 outbreaks and meat and poultry plant closures across the country highlight that the clock is ticking for Nebraska to take stronger safety measures to protect its workforce and communities.
In nearby Sioux Falls, one of the largest pork processing facilities in the U.S. is closing until further notice with the worst hotspot in the U.S. and more than 600 cases. Here in Nebraska, workers in Grand Island's JBS plant, a Hastings meatpacking plant, and Fremont's chicken plant have tested positive for COVID-19.
Nebraska needs to institute physical distancing measures on the processing floor in all meat and poultry plants as well as provide employees with paid sick leave so they can afford to monitor symptoms. These protections will help slow the spread and make sure that workers, their families, and communities are able to stay safe.
Take action: Contact Governor Ricketts by calling his office at (402) 471-2244 and ask him to ensure all plants institute critical 6-foot distancing on the processing line. We can keep Nebraska's workers and communities safe while food production continues.
---
Tell Your Story: What Does Medicaid Expansion Mean to You?
After years of waiting, Nebraskans in the coverage gap will finally be able to enroll in expanded Medicaid coverage later this year. We want to know why Medicaid expansion is important to you. How will it make a difference for you or your loved ones?
---
Begin Medicaid expansion enrollment immediately.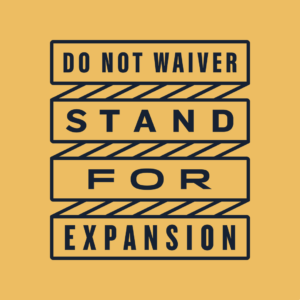 Life is changing quickly across Nebraska with the spread of COVID-19. We're facing a public health challenge that is unprecedented in modern history. Health insurance is vital to ensure those who become ill and their families are able to access primary care and emergency services.
Right now, 90,000 of our family members, friends and neighbors are still waiting for Medicaid to be expanded. One of the best things we can do at this moment is to begin enrollment immediately—not this fall.
Medicaid is designed to respond to crises and economic downturns. Our healthcare system is missing this critical tool to combat the spread and toll of COVID-19 in our communities.
Take Action
Contact Governor Ricketts at (402) 471-2244 and urge him to begin Medicaid expansion program enrollment immediately.
Governor Ricketts and the Department of Health and Human Services have been doing incredible work to provide critical information and assistance to all Nebraskans. Now, more than ever, we need to work together to advance positive systemic change, including enrollment in Medicaid expansion.
The strength of our state is the health and well-being of all Nebraskans.
---

We Count: Complete your 2020 Census!
The Census Bureau has begun sending out letters with information on how to fill out the census online — have you completed yours?
10 minutes + 10 questions = Nebraska Counts
The census portal is live and simple to use. Complete the census from your smartphone or computer now by:
Going to my2020census.gov
Entering your address OR entering the Census ID you received in the mail.
If completing online is not the best method for you, call 844-330-2020 to complete the questionnaire by phone in English, or call the number on this list associated with your preferred language.
You can also complete the questionnaire on paper by continuing to check your mail for a paper form from the Census Bureau!
Once you've completed your census, encourage your friends, families, and neighbors to fill it out too, so that we can ensure everyone in our community has access to the resources they need! Post your census selfie and use the hashtags #NebraskaCounts, #WeCount #TodosContamos, #CensoCompleto!
Check out our "We Count" blog series:
---
Support the New Deal for New Americans Act
We believe everyone should have the opportunity to thrive in the place they call home. However, last month the administration proposed a new rule that targets low-income and working class immigrants by dramatically increasing application fees for citizenship, asylum, work permits, and other forms of immigration status.
The rule, if implemented, would:
increase citizenship application fees to $1,170;
create a $50 fee for filing certain asylum applications and make asylum seekers pay $490 for a work permit;
increase the cost of DACA renewals to $765; and so much more.
SUPPORT THE NEW DEAL FOR NEW AMERICANS ACT
Call your House of Representatives and urge them to vote in support of the New Deal for New Americans Act. Introduced by U.S. Representatives. Grace Meng (NY), Jesús "Chuy" García (IL), Pramila Jayapal (WA), the bill resets a path forward on immigration and honors America's history and strength in diversity by laying out a proactive, visionary roadmap to help immigrants and refugees navigate their adopted homeland and become a full and integral part of our shared social, economic, and civic life.
District 1 – Rep. Jeff Fortenberry 402-438-1598
District 2 – Rep. Don Bacon 402-938-0300
District 3 – Rep. Adrian Smith 308-384-3900
Click here to find your U.S. Representative
Read more about the proposed rule and how you can take action on our blog.
---
Schools are Closed but Nutrition Programs Continue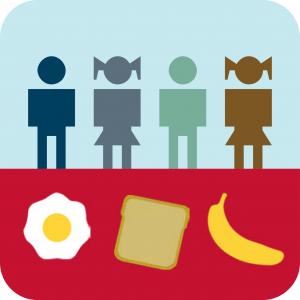 The COVID-19 pandemic has closed all of Nebraska's 244 school districts for the foreseeable future. However, state administrators and school nutrition professionals have worked tirelessly to make sure students and families have the meals they need to be healthy, active, and safe.
Despite being closed, over 150 Nebraska districts are serving grab and go breakfast and lunch, drive through packages of food, or delivering meals to students in their homes. Using methods that work for their communities, these nutrition professionals are working to make sure kids are getting the meals they are missing at school.
View our interactive map to see if your school district is participating in COVID-related grab and go meal service or learn more about Nebraska Appleseed's school meal efforts.