Help Nebraska's working families get ahead

Tell our State Senators to support an important bill that will help low-income Nebraska families meet their needs and work hard to get ahead.
LB 81 – A bill introduced by Sen. Tanya Cook to reduce the cliff effect for families eligible for Nebraska's child care assistance program. Ensuring all families can afford child care is an important security for parents to keep working hard to meet their families' needs.
This bill needs your support. Contact your State Senator and urge them to support this important bill.
---
Support DREAMers driver's license bill LB 623

LB 623 would allow young immigrants brought to the U.S. as children – known as "DREAMers" – to apply for Nebraska driver's licenses.
Nebraska currently is the ONLY state that does not allow these young immigrants, who have legal permission to live and work in the U.S., to receive driver's licenses.
Contact your State Senator and tell them to support this bill so young people who grew up in Nebraska can drive to school and workplaces and contribute to their home communities.
Thank you to Sen. John McCollister for making this his priority bill this session.
---
Act Now to Stop Separating Families
It's time for Congress to take action for common-sense immigration laws!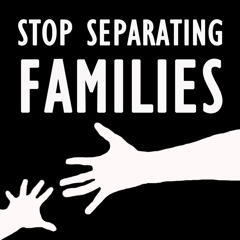 We want our Congressional leaders to hear Nebraskans' strong support for moving forward with DACA and DAPA, the President's new immigration action that will allow thousands of immigrant Nebraskans to help their communities thrive!
The expanded Deferred Action for Childhood Arrivals (DACA) and Deferred Action for Parents of Americans (DAPA) programs have been under recent harsh attacks by Congress.  Yesterday's ruling by a Texas judge, which temporarily blocks the new programs from going forward, is only a temporary obstacle. But it further underscores the need for us to tell Congress to move forward, not backwards, on immigration.
We urge you to contact your U.S. Senators and Representative. Tell them:
Nebraskans support and are ready for DACA and DAPA!
We expect Congress now to move America forward on immigration with updated immigration laws that keep families together and strengthen our economy.
Pass a clean Department of Homeland Security funding bill that leaves DACA and DAPA intact.
U.S. Senators
Sen. Deb Fischer (E-mail)
D.C. Office Phone: (202) 224-6551
Lincoln Office Phone: (402) 441-4600
Sen. Ben Sasse (E-mail)
D.C. Office Phone: (202) 224-4224
Lincoln Office Phone: (402) 476-1400
U.S. Congressmen
District 1 – Rep. Jeff Fortenberry (202) 225-4806 or (402) 438-1598
District 2 – Rep. Brad Ashford (202) 225-4155 or (402) 916-5678
District 3 – Rep. Adrian Smith (202) 225-6435 or (308) 384-3900
Nebraska is stronger, and our state's economy is stronger, through DACA and DAPA. These programs are an important first step to keep Nebraska families together. Many immigrant community members will be able participate more fully in our economy and Nebraska communities. Bright young women and men who grew up here will be able to stay and contribute their talents to our state.
Contact our U.S. Senators and your Congressman today and tell them not to break apart Nebraska families by hindering DAPA and DACA. Instead, support new immigration laws that fix our outdated system and move our state forward together.
Looking for more community information on DACA and DAPA? Fact sheets and up-to-date information are available at AdminRelief.org.
---
Take Action to stop crippling work injuries and contaminated chicken
Pain and crippling injuries are a common outcome for the people making tens of thousands of movements per shift in meat and poultry processing. In the words of workers:
"I'm doomed.  My injuries are permanent.  But think about the younger people and how we could prevent harm coming to them."
"Slavery still exists today.  It's been mechanized and it happens during a 40-hour week."
"The pain was so bad that it kept me awake at night."
It's about to get worse in poultry processing. Despite Congressional leaders, workers, and civil rights advocates holding a House briefing to urge the Administration to stop a new USDA rule that  allows poultry processing plants to increase the speed of the line, replace federal inspectors with plant employees, and jeopardize the safety of our food, the rule has been implemented.

Call your U.S. senators to slow work speed in meat and poultry plants. Click your state for your US Senators' contact pages:
If you would like to contact your Nebraska representatives, here is their information:
District 1 – Rep. Jeff Fortenberry (202) 225-4806 or (402) 438-1598
District 2 – Rep. Brad Ashford (202) 225-4155 or (402) 916-5678
District 3 – Rep. Adrian Smith (202) 225-6435 or (308) 384-3900