April 1: Facebook Live on ensuring all Nebraskans have safe, stable housing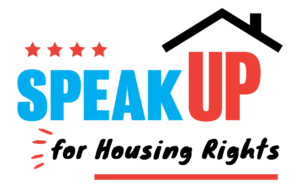 Wednesday, April 1, 2020: 12-12:15pm
Learn about the importance of ensuring every Nebraskan has safe and stable housing and Governor Rickett's Executive Order on halting evictions.
Our Collective Impact Lincoln community organizer Vic Klafter and staff attorney Kasey Ogle will be discussing how statewide changes related to housing impact Nebraskans across our state and will address what's important for you to know right now.
Mark "Going" on our event page and invite your friends and family, too!
Have a question you'd like more information on? We welcome you to add it to the discussion section on this event or save it for Wednesday's Facebook live comments section!
---
October 1: The Good Apple Awards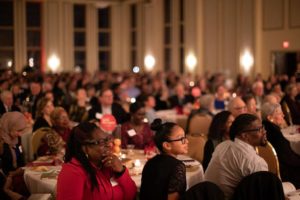 Thursday, October 1: 6pm-8:30pm
Livestock Exchange Building Ballroom
4920 S 30th St, Omaha, NE 68107
Save the date for this year's Good Apple Awards! Join us as we honor people who stand up for justice for all Nebraskans, and celebrate the year's accomplishments with Nebraska Appleseed. Stay tuned for information about this year's honorees!
---
Get Involved
Want to get involved by participating in a phone bank, hosting a letter-writing party, or doing something else? Let us know on our Volunteer page