What We Do
The resources provided by the LRC are intended to assist attorneys in juvenile court practice and encourage systemic change within Nebraska's child welfare system. If you have not already, we encourage you to join our listserv and receive such valuable information as the regularly released Foster Care Reform Update. The LRC also provides access to sample legal documents focused on child welfare issues. Our other resources include our continuing series of policy briefs, publications highlighting child welfare issues, and other relevant resources geared toward the child welfare community.
Important Note: The mission of Nebraska Appleseed is to address policies and systemic issues facing Nebraskans. Therefore, the Foster Care Reform Legal Resource Center is only able to provide assistance on cases that involve systemic issues in the child welfare system that are within our expertise and resources to address. For example, we are unfortunately unable to help with everyday issues and basic procedural questions. Whereas, we may be able to provide research and information related to the rights of non-English speaking families in the child welfare system.
LRC Member Attorneys Span the Entire State of Nebraska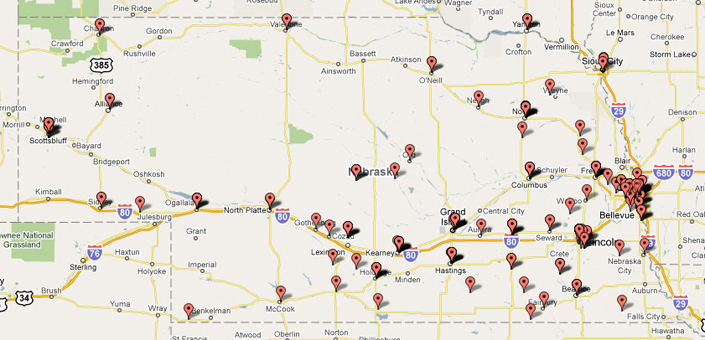 ---
Foster Care Reform Listserv
The Foster Care Reform Legal Resource Center Listserv provides a forum for information and dialogue among attorneys to influence legal precedent in the juvenile courts in a positive way. Listserv members also receive a regular electronic newsletter, the "Foster Care Reform Update," which includes child welfare case law summaries, legislative developments, and a "policy spotlight" on an issue affecting Nebraska juvenile court practice.
Note: Due to the confidential nature of legal discussions, the listserv is restricted to guardians ad litem and counsel representing biological or foster parents only.
Subscribe to the Foster Care Reform Legal Resource Center Listserv.