COLLECTIVE IMPACT LINCOLN
SUPPORT LASTING, MEANINGFUL, RESIDENT-LED INVESTMENT AND POSITIVE CHANGE
Collective Impact Lincoln (CIL) is a collaborative project between Civic Nebraska and Nebraska Appleseed, aimed to support lasting, meaningful, resident-led investment and positive change in six of Lincoln's core neighborhoods. We focus on Belmont, Clinton, Everett, Hartley, Near South, and University Place neighborhoods, with Nebraska Appleseed's emphasis on the Belmont and Clinton neighborhoods.
We're always looking to connect with Belmont and Clinton residents, as well as housing advocates. Are you looking to get involved? Contact our CIL team Lizzie, Kasey, or Andrew!
LIZZIE TURNER
She/Her/Hers
Community Organizer
Collective Impact Lincoln
lturner@neappleseed.org
402-438-8853 x130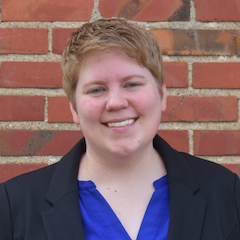 KASEY OGLE
She/Her/Hers
Staff Attorney
Collective Impact Lincoln
kogle@neappleseed.org
402-438-8853 x133
CONNECT WITH US!
PLACE-BASED COMMUNITY BUILDING
We help neighbors examine their communities' natural strengths and identify new ways to improve through canvassing, community events, and advocacy.
A couple of the tools we use to do this are Community Builder Workshops and Mini-Grants. In the workshops, residents have identified issue areas or common passions on which they want to take action. The Mini-Grants, one-time grants of up to $1000, help the resident make their idea a reality. Some examples of these projects that community leaders, especially in the Belmont and Clinton neighborhoods, have worked on: Little Free Library and Little Free Pantry construction and stocking; neighborhood clean-ups, and a mural and a walk-by public art space.
BEHIND ON RENT is a short film by Lincoln filmmaker Gabriella Parsons that shares the stories of housing-insecure Nebraskans and their families amid the COVID-19 pandemic.
CITY-LEVEL ADVOCACY
POLICY SOLUTIONS
Collective Impact Lincoln works with City Council members to continue dialogue on affordable housing in Lincoln.
In May 2019, the City of Lincoln passed Ordinance 19-52, which adds new protections for renters and creates a better set of criteria for city inspectors to follow.
In 2020, we worked with the city as it developed the Lincoln Affordable Housing Coordinated Action Plan. We advocated for our top three policy priorities, which were ultimately included in the Plan. These policies include:
These policies have not yet been enacted, and we will continue to advocate for their adoption.
STATE-LEVEL ADVOCACY
POLICY SOLUTIONS
In early 2021, we also advocated for several housing justice bills before the Nebraska State Legislature, many of which were included and passed in LB320. That bill included the following changes: