Join community leaders from across Nebraska who are building inclusive and vibrant communities
This virtual series will provide collaborative sessions, presentations, and networking with Nebraskans who are committed to creating communities where everyone, including immigrant neighbors, feels valued.
We are excited to introduce the speakers for the kickoff event!
June 11, 10:00-11:30 AM (Central Time) – Virtual Session – Belonging Begins with Us
Join national leaders Rachel Perić and Wendy Feliz to learn about Belonging Begins with Us — a nationwide campaign with a focus on actions we can take in local communities — in order to build communities of belonging and to bring others along to create a more inclusive society together.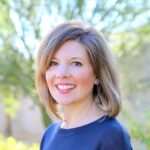 Rachel Perić is Executive Director of Welcoming America.
Inspired by her family's refugee story and by the worldwide movement of welcomers, Rachel works to create communities where all residents – including immigrants and refugees – can thrive and belong. (see more)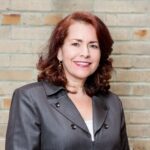 Wendy Feliz is the founding Director of the Center for Inclusion and Belonging at the American Immigration Council.
The Center houses the signature, culture, and narrative change programs of the Council. (see more)
In lieu of an in-person statewide welcoming convening this year, join us for this monthly series of virtual sessions. The series will continue through the summer on the second Friday of each month. All sessions will be virtual and are free.
Register & mark your calendars!
July 9 10:00-11:30 AM (CT)
Gerald Lenoir, Identity and Politics Strategy Analyst at The Othering & Belonging Institute
August 13 10:00-11:30 AM (CT)
Julie Uribe, Director and Facilitator of We Are Nebraska Internship and Theatrical Experience
September 10 10:00-11:30 AM (CT)
Hear from Nebraskans leading and creating inclusion in their communities.