Note: Each year, Appleseed is fortunate to work with bright, talented, and dedicated interns and law clerks who are passionate about fighting for justice and opportunity for all Nebraskans. Meet some of these outstanding young Nebraskans who dedicate their time to positive change in their communities.
Makayla Haussler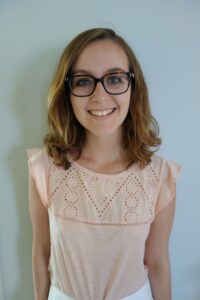 Makayla is excited to return to Lincoln and to Appleseed, having interned here for a summer during high school. She's currently a junior at Yale University, where she studies Political Science and Urban Studies and is an issues leader of a college advocacy group. During the 2017 legislative session, she worked on legislation related to expanding access to higher education for undocumented students, strengthening equal pay protections, preserving women's health care coverage, and providing resources to at-risk youth in New Haven.
This summer, Makayla will be aiding Appleseed's efforts to ensure access to affordable health care to all Nebraskans and finding new ways of engaging with the community and increasing civic participation. In her free time, Makayla can be found fervently following European elections and shouting enthusiastically about local New Haven, Conn., politics.
Emilie Turek
Originally from York, Nebraska, Emilie is a newly minted graduate of the University of Nebraska- Lincoln, where she studied history, anthropology, and human rights. Emilie tutors immigrants and refugees in Lincoln, and is excited to continue giving back to the community by working at Appleseed, where she'll be working with our legal team on the Courts Matter Coalition of Nebraska project. A bonafide coffee aficionado, she loves curling up with a good book at her favorite coffee shop. Emilie hopes to attend law school after she returns from teaching English in the Czech Republic.
Kate Swinarski
Kate is Appleseed's designated fashionista–she owns more than 200 pairs of shoes! She is a junior at Creighton University, where she juggles her coursework in social work and public policy with a full-time job. Kate plans on attending law school and pursuing a career in public policy advocacy. This summer, she'll be working with Appleseed's health care team to defend access to affordable health care for all Nebraskans. When she's not studying or working, you can find Kate reading or searching for her next pair of shoes at garage sales.
Carlie Bauer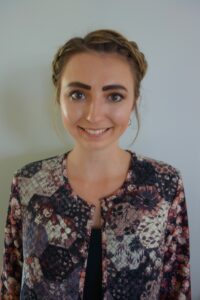 Carlie, a rising senior at the University of Nebraska- Lincoln, one day hopes to work as an attorney for a nonprofit like Appleseed and is excited to learn more about nonprofit work and legal advocacy this summer. At UNL, Carlie studies Secondary English and Language Arts Education. Over the last year, she has been researching standardized tests' effectiveness at measuring students' reading levels and is interested in making our state's education system work better for all students. A member of UNL's Big Red Singers show choir, Carlie is one of the more musically inclined Appleseeders.
Zach Renshaw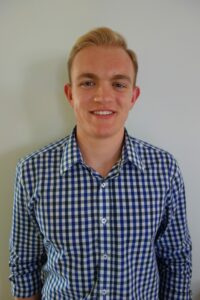 Zach has just finished his first year at Doane University in Crete, Neb., where he studies Sociology and is on the pre-law track. Zach comes from a long-line of public servants (his great-grandfather was a U.S. Congressman!), and is excited to find his own way of serving the community at Appleseed this summer. An avid reader and Rubik's Cube master, he hopes to eventually attend law school.
Samantha Chavez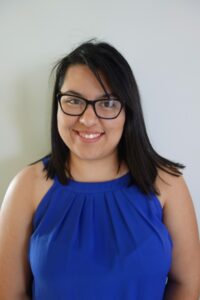 Samantha is currently in her last semester of her undergraduate career at the University of Nebraska – Omaha. She will be the first in her family to graduate from college when she receives her bachelor's degree in Social Work at the end of the summer. Born in Mexico but a long-time Nebraska resident, Samantha is interested in organizing immigrant communities and advocating for policies that will empower migrant communities. She'll be working with Appleseed's Immigrants and Communities team this summer and is excited to build her organizing and research skills. She shares her birthday with Tim Burton, who happens to be the director of her favorite movie, The Corpse Bride.
Olivia Hitchcock-Willis
Olivia, a rising senior at Lincoln Southeast High School, is the youngest of this crop of Appleseed interns! She doesn't know where she'll attend college yet, but she has her eye on Seton Hall University, American University, and Colgate University. She hopes to study Political Science, Spanish, and Violin Performance. Olivia wanted to work at Appleseed in order to learn more about public policy and get involved in the community, so she is excited to work with Appleseed's health care team this summer. Some of her favorite hobbies are practicing yoga, browsing thrift shops, watching documentaries, reading, and traveling. Each summer, she travels to Africa, and is currently visiting Zambia!
Roseanne Richards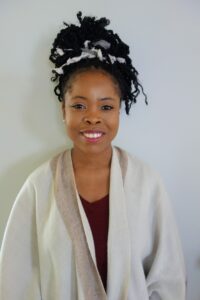 Roseanne, a native of Claremont, Jamaica, chose to trade in sun and beaches for snow and cold when she came to study at the University of Nebraska- Lincoln, where she is currently a junior double majoring in Political Science and Global Studies with a minor in History. Her passion for human rights and making America a better place for all of its residents inspired her to come work at Appleseed. This summer, she'll be working in our Immigrants and Communities Program, where she is excited to help communities across the state become welcoming homes to immigrants and refugees and to learn more about the US immigration system. In the future, she hopes to continue fighting for more human rights protections by working with the United Nations or as a foreign service officer.
Kathleen Bever
Kathleen is a current junior at Creighton University, where she's majoring in Political Science with a specialization in Legal Studies and a minor in History. She shares Appleseed's dedication to creating a better community and hopes to work eventually in public policy advocacy after attending law school. At Appleseed, she'll be working with our health care program to support Enroll Nebraska, which aims to help all Nebraskans signed up for help coverage. She'll also be working on smaller projects with the economic justice team. In her free time, she enjoys finding new things to do in Omaha, browsing the newspaper's opinion section, and spending time with her friends.
Katie Kost
Katie, a Bellevue native, is a rising junior at the University of Nebraska-Lincoln, where she is majoring in Political Science and History with minors in National Security Studies, Philosophy, Criminology, and Business Administration while participating in the University's Honors Program. An aspiring lawyer, Katie is excited to learn more about nonprofit work, public policy, and public interest law during her time at Appleseed. Katie's favorite ways to relax are reading and watching TV.
Katlyn Martin
A junior at Saint Louis University, Katlyn is excited to return to her native Nebraska this summer to work at Appleseed! She is majoring in Political Science with minors in Spanish and Urban Poverty Studies, and she recently studied abroad in Madrid, Spain. Outside of her coursework, Katlyn serves as the Vice President of Finance for the Student Government Administration, plays the piano, and is a dedicated nap lover. After graduation, she hopes to pursue a Master's Degree in Public Administration and Social Work and work to find innovative ways to correct institutional inequalities.
Senga Rutebuka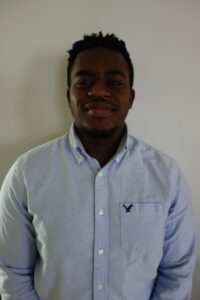 Senga moved to Nebraska from Berrien Springs, Michigan, to attend Union College in Lincoln. He is now a senior studying International Relations and is also on the pre-law track. A conscientious and passionate global citizen, Senga has traveled to 13 countries, speaks three languages, and was recently nominated to attend the United Nations Leadership Summit. After graduating from college, he plans on pursuing a law degree and eventually moving to Washington, D.C.
Sam Kiewra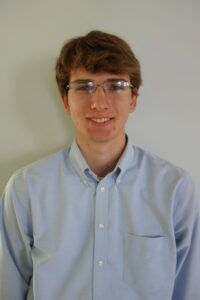 Born and raised in Lincoln, Sam is a sophomore at the University of Texas at Dallas, where he studies Political Science. He also serves as one of the captains of the school's mock trial team, which has fueled his desire to become an attorney. This summer at Appleseed, Sam will be learning from our staff's dedicated attorneys and seeing how the law can be used to advance social justice and equality. When he's not studying or doing mock trial, Sam loves reading and exploring the great outdoors.
Joseph Lust
After spending his freshman year at Augustana University in Sioux Falls, South Dakota, where he studies Government, Joe is excited to be back in Lincoln for the summer. Joe was an active member of the Lincoln community throughout high school, earning his Eagle Scout badge, and is passionate about finding new ways to help our city's vulnerable communities by working at Appleseed this summer.
Beth Straley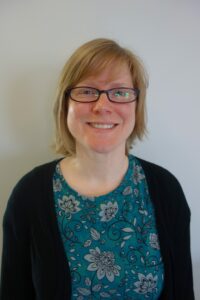 Beth is currently in the seventh year of her PhD program in Sociology at the University of Nebraska – Lincoln, where she researches health disparities among Lincoln's LGBTQ community. In addition to her dissertation work, she serves as a Lab Manager in the Sociology Department, where she works to show undergraduates the importance of being responsible and compassionate researchers. She also is learning Russian and volunteers at Stable Outlook.
After finishing her doctorate program, Beth plans on advocating for policy changes that will address environmental and institutional factors that contribute to negative health outcomes and other forms of inequality and disadvantage in the LGBTQ community. She is excited to put her research and advocacy experience to work at Appleseed this summer as she works to connect Nebraskans concerned about their health care needs.
Megan Stevens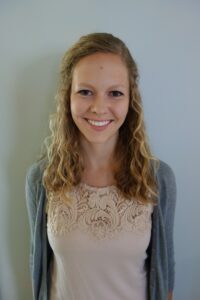 Megan is a second year law student at Creighton University School of Law. Originally from Cedar Rapids, Iowa, Megan enjoys traveling and baking in her free time. Megan brings a wide array of experiences to her work at Appleseed: not only is she passionate about achieving equal justice for all people, but she also taught high school French for three years before starting law school.
Kasey Ogle
Kasey is a third year law student at the University of Nebraska College of Law, where she is a proud member of the Nebraska Law Review and one of Appleseed's super star law clerks! Although she's originally from Webb City, Missouri, she has fully embraced Nebraska's motto of 'The Good Life,' with a dedication to creating a better life for all people. She looks forward to using her law degree to benefit the public interest and common good following her graduation.
Alli Derr
Alli, a third year law student at UNL's College of Law, is one of the law clerks working tirelessly on behalf of legislation and litigation to make positive changes in Nebraska. Outside of her studies and work at Appleseed, some of Alli's favorite pastimes include theater, doing puzzles, watching movies, and eating at Lincoln's many wonderful restaurants. On top of being a student and law clerk, she is also a dedicated cat-mom to Teddy, her Maine Coon cat.