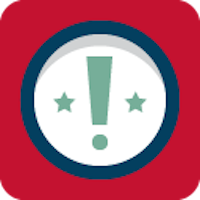 Last week, the Consumer Financial Protection Bureau (CFPB) announced they will be proposing new rules to rein in some of the worst abuses of the payday loan industry.
They'll unveil the draft rules at a public field hearing on Thursday, June 2nd in Kansas City – and we're taking a group from Nebraska to the event!
Would you like to join us?
Here is what you need to know:
When:

Wednesday, June 1st – Thursday, June 2nd | We will meet at Appleseed's office at 6:00 p.m. to arrive in Kansas City by 10:00 p.m. We will be back in Lincoln no later than 7:00 p.m. on June 2nd.

What:

We're joining hundreds of our friends from National People's Action to be powerful consumer advocates at this event! There will be an opportunity for anyone to testify, as well as a direct action for all to take part in.

Why:

The Payday Loan industry will have people speaking on their behalf so we need to make sure advocates like you will be there to speak up to protect the rights of consumers

This is free but space is limited!

Appleseed will provide lodging, travel, and meal expenses to advocates who attend.
Email Tori at tostenso@neappleseed.org to get your spot in the van today! You must RSVP by Monday, May 30th if you wish to attend.
Can't attend? We'll be collecting written statements for the comment period following the hearing. If you are interested in writing to voice your opinion about predatory lending, email a statement to tostenso@neappleseed.org before Monday, June 6th.
Your voice is important! Let's show our support for these important consumer protections.