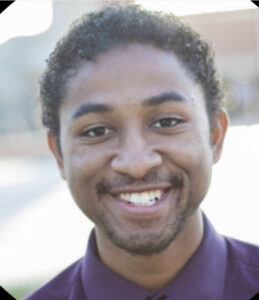 Help us welcome Cornelius Levering to the Appleseed team! Cornelius' pronouns are he/him/his. As the Child Welfare Program Coordinator, he works with grassroots leaders and key community partners to promote positive change and better policies to ensure children and families navigating Nebraska's child welfare system receive the resources they need to strengthen families.
"I look forward to advocating for policies that will improve the outcome of youth aging out of care and transitioning into independence," said Cornelius.
Cornelius brings a depth of knowledge from his previous role as a Children and Family Services Specialist with the Nebraska Department of Health and Human Services. He received his Bachelors of Science in Communications from the University of Nebraska in Omaha.
In his free time, his hobbies include enjoying classic and signature flavors at Coneflower Creamery, supporting local Nebraska artists, and watching movies to the AMC theatre! Most memorable experience? Interviewing the one and only, Susan Buffett! You can reach Cornelius at clevering@neappleseed.org