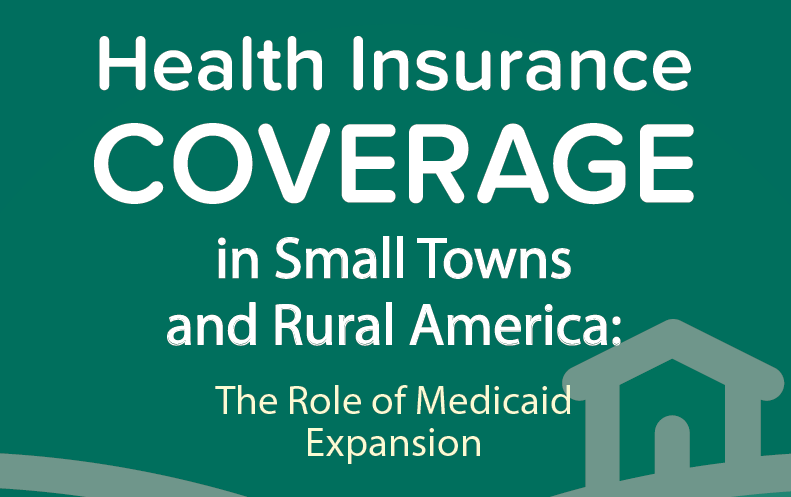 Expanding Medicaid in Nebraska would be great news for Nebraska's rural communities, according to a new report released today.
The analysis by the Georgetown University Center for Children and Families and the North Carolina Rural Health Research Program found a higher percentage of people living in rural communities are uninsured, but would be eligible for health coverage if Nebraska voters pass Initiative 427 on November 6.
Download "Health Insurance Coverage in Small Towns and Rural America: The Role of Medicaid Expansion"
The study shows 24 percent of Nebraskans in rural areas are uninsured and make no more than 138 percent of the Federal Poverty Level, thereby making them eligible for coverage if Medicaid is expanded. That percentage is significantly higher than in our state's metro areas, where 19 percent of people would be eligible for coverage.
"Expanding Medicaid would have a very positive impact on Nebraska's small towns and rural communities," said Joan Alker, Executive Director of the Georgetown University Center for Children and Families and a Research Professor at the McCourt School of Public Policy. "Improved coverage rates typically translate to a more stable health care system and help rural areas and small towns maintain availability of health care providers in areas where shortages are all too common. Access to rural health providers is especially important to women of child-bearing age and those with chronic conditions such as asthma."
The report shows states which have already expanded Medicaid have virtually eliminated the disparity in uninsured rates between rural and metro populations. States that have expanded Medicaid have cut the uninsured rate in rural areas significantly more than in states like Nebraska that have not expanded Medicaid.
This increased insurance coverage in turn benefits the hospitals, clinics, community health centers, and other health care providers that operate in rural communities, the report found, allowing them to remain important sources of jobs and community pride. Rural areas in states that have expanded Medicaid saw increases on quality measures such as asthma treatment and hypertension control and provided more patient visits for mammograms and substance abuse disorders.
"It doesn't overstate the issue to say expanding Medicaid is vital for a healthy future for many of our rural communities," said Molly McCleery, Nebraska Appleseed's Deputy Director of Health Care Access. "Voting for Initiative 427 would let more hard-working people in our state's rural communities get the health care they need, bring added economic security to rural hospitals, and boost the economies of our smaller towns."