This is the third blog in our series on race inequities in the child welfare system.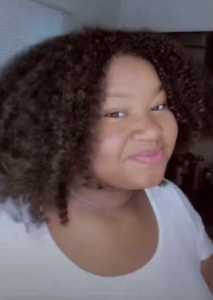 Say her name: Ma'Khia Bryant.
Ma'Khia Bryant was 16 years old and in foster care in Ohio when she was shot and killed by 23-year-old white police officer, Nicholas Reardon, who was responding to reports of violence in the foster home.
The shooting took place literally moments before a jury in Minneapolis convicted Derek Chauvin of murdering George Floyd, and was a stark reminder of just how far we have to go in this country when it comes to racism.
This recent article by the New York Times highlighted the ways that the foster care system also failed Ma'Khia and her family, including her sister Ja'Niah. Ma'Khia was removed from her mother's home in 2016 and was initially placed together with her siblings in the home of their grandmother for 16 months until her grandmother was evicted by her landlord. Ma'Khia's grandmother wasn't paid the same amount as licensed foster care placements and the state agency declined to support the grandmother when she faced housing instability. Her only choice was to place the kids in stranger foster care, where Ma'Khia and Ja'Niah faced more instability (including five placements in two years), lack of supervision, and violence.
Ma'Khia Bryant was in our foster care system when she was killed. The state of Ohio made a decision to remove her from her family and became her legal parent. She experienced violence in state care and she died at the hands of police. The systems that were supposed to protect Ma'Khia Bryant failed and failed and failed.
As advocates call to defund police, there is a parallel movement for the abolition of the foster care system, also known as the "family regulation system" or "family policing system." As the Center for Social Policy upEND Movement notes, "Racism is so deeply rooted in child welfare systems' history, policies, and practices that they are not easily modified or revised. Rather, the system as we know it has to be ended in order to ensure racial equity." 
At Nebraska Appleseed, we agree. It's time to reimagine and create "new anti-racist structures and practices to keep children safe and protected in their own homes." It's time to address poverty and support families.
For resources to learn more:
Center for the Study of Social Policy: upEND Movement 
Mother Jones: Do We Need to Abolish Child Protective Services?