Martin Luther King Jr. Day is on Monday, and here at Nebraska Is Home, we like to think of this as a day on rather than a day off of work. It's a day of service, reflection, and education, as we commit ourselves to fostering a welcoming Nebraska, where everyone feels they belong – no matter their background or country of origin. We feel that building a more just and equitable society is the best way to honor the legacy of Dr. King Jr., a Black man who inspired people to fight against injustice of all kinds.
Here are some events across Nebraska that you can join in the spirit of inclusion and fellowship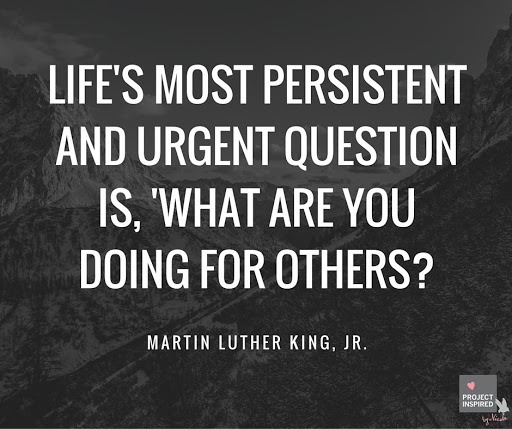 Here are some ways that you can serve, give back, and get to know your community!
Location: 2205 East Locust Street | Minimum age: 5 years | Environment limit: 10 people at a time | There is limited availability and registration is required ahead of time.
Jan. 29 at 10:00 AM – 04:00 PM

: UNK's

MLK Community Service Day

(Welcome Week 2021). Make care packages that will be delivered to Crossroads and Jubilee. | Location: Nebraska Student Union, Ponderosa Room | Contact Luis Olivas at 308-865-8751 or

olivasherrlr@unk.edu
Looking for more ways to spend your MLK day? Here are some things to do safely in person:
Email or share with us on Facebook how you plan to observe Martin Luther King Jr. Day! We'd love to hear from you about what's happening in your neighborhood!