From growing the seeds of justice in 2019 to uprooting the weeds of inequity in 2020
Although none of us could have prepared for the unforeseen challenges our communities faced, we recognized the global health crisis would expose the stark inequities within our systems, and it was time to face reality and uproot these weeds.
Together, here's what we accomplished in a year.
Medicaid expansion enrollment and services began!
Medicaid expansion – after seven years of multiple legislative attempts and a statewide ballot initiative – began enrollment and services because of your support and advocacy. Now, more than 90,000 of our family members, friends, and neighbors can get the quality care they need.
Going forward, we will be monitoring the program to ensure Nebraskans don't face barriers to coverage or reduced benefits.
Ensuring every Nebraskan has consistent access to nutritious food to lead meaningful lives.
We are beyond grateful for the food banks, pantries, and schools that continue to provide food and essentials to our communities. While their critical work proceeded, we knew Nebraska had to do more to support children and families facing food insecurity.
Thanks to your incredible efforts to pressure the Governor, collectively we secured the continuation of Pandemic-EBT and Supplemental Nutrition Assistance Program (SNAP) Emergency Benefits.
When every Nebraskan has the nutritious food they need, our communities and our state are stronger.
Legislative victories for young people in the child welfare system.
We're ecstatic about the progress Nebraska is making to expand access to supports and services for youth and families navigating the child welfare system.
We want to highlight two critical bills passed at the Legislature with the guidance and leadership of young advocates: 
LB 219

ensures young people have the resources they need to successfully transition into adulthood, including learning how to drive and obtain a driver's license. 

LB 848

bridges the gap for tribal youth aging out of foster care to receive the benefits of the Bridge to Independence (B2I) program.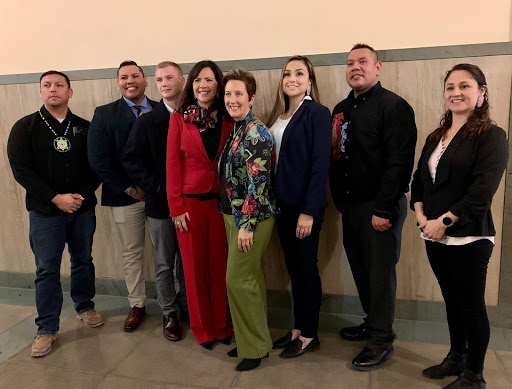 Fighting for essential protections for essential workers.
We saw the drastic impacts COVID-19 has had on workers – our family members, friends, and neighbors – across our state. Outbreaks in communities remain due to a lack of protections for essential workers in meat and poultry facilities.
Along with Children of Smithfield, Solidarity with Packing Plant Workers, and many more, we're going to keep pressuring our elected officials to create change, after failing to act in the 2020 session.
Stopping predatory lending in Nebraska with the passage of Initiative 428.
Over 700,000 Nebraskans (83% of voters) voted FOR Initiative 428 to stop predatory lending in Nebraska! This landslide victory over predatory lending practices in Nebraska resulted from years of legal research, policy advocacy, and community organizing at the state and national level.
As the measure goes into effect, it will be up to political leadership and community advocates to be more vigilant in responding to our communities' needs and ensuring that safe and responsible loan products are available and accessible to all.
Because of the dedication of an incredible coalition of supporters, outstanding legal team, and your strong voter support, Initiative 428 made it to the ballot and passed in the November 2020 election.
Building power of participation with every vote.
Together with Unity in Action in South Sioux City, Centro Hispano in Columbus, Native Futures in Alliance, and Empowering Families in Scottsbluff, as well as local leaders from Lexington, Crete, and SOMOSgi in Grand Island – we contacted more than 19,000 rural voters of color in 8 communities, from Scottsbluff to South Sioux!
Voting is one of the primary ways to ensure we have leaders who share our values and speak with us when key decisions must be made.
Next year will be unique as Appleseed celebrates 25 years of community organizing, legal, and public policy advocacy.
Join us in celebrating by:
Protecting the Affordable Care Act and ensuring Medicaid expansion is implemented, without additional barriers to quality, affordable health care.

Passing positive immigration policies that support our immigrant neighbors and unite our communities across our state.

Challenging racial and economic inequities in Nebraska's child welfare system.

Advocating for safer working conditions for our neighbors in meat and poultry plants.

Fighting food insecurity so that families and children get consistent, nutritious meals.
And much, much more. We know this is ambitious, but together, we can bring meaningful change to our communities and build a stronger, vibrant, and more inclusive Nebraska for all.
Donate online today and you can make 2021 one of Appleseed's most impactful years yet.
We hope you have a happy holiday and enjoy the Appleseed pets that helped us fight for justice and opportunity for all Nebraskans this year!