School and District leadership plays a vital role in whether students get the food they need during the school day. It's their observations, attention to data, and decisions that dictate many students' meal-time experiences in school. 
Superintendent James McGown of Brady Public Schools, about 30 minutes east of North Platte, is one leader whose decisions helped reduce hunger in his district and ensure more kids are successful inside and outside the classroom.
Tell me about Brady Public Schools:
We are a small, rural school located on the I-80 corridor. For our demographics, we have an enrollment just under 200 for K-12. About 35 percent of our students qualify for Free and Reduced Price Lunch (FRPL).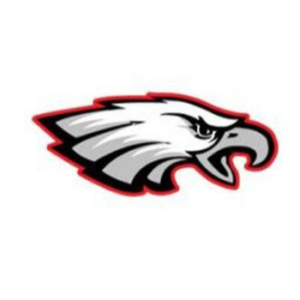 What led you to start an alternative breakfast program in the district?
Our numbers indicated only about 2% of our 7-12 graders were eating breakfast before school. And we knew that our students were staying at school a long time – sometimes until 6:30 or later on a regular basis. We knew we had to do something. We implemented some things, changed our schedule and did some things to provide breakfast after first period for our 7-12 students.
How does it look now with this "second chance" breakfast?
We actually don't consider it a "second chance" breakfast. That's their first opportunity to eat breakfast for our 7-12 students. We have a separate first breakfast for K-6 students. It's only about 15 minutes, but they are provided a hot breakfast, pancakes, bacon – a full-fledged breakfast. 
Any other signs of hunger in the school, other than the date you mentioned?
We knew that given the opportunity to sleep in or come 10 minutes early to school for breakfast, kids of the 7-12 grade age range, are going to use that opportunity to sleep in. Our kids were ravenous by the end of the day, and this program has helped. If they don't get food, they're in a caloric deficit to start the day. Research shows it takes their bodies some time to be awake and say, "I'm hungry." Our numbers are right around 65% participation now.
Wow, 2% to 65%!
That's our average but sometimes it's higher, like on biscuits and gravy Fridays! The cafeteria staff prides themselves on having a quality, healthy and balanced, hot meal for our students. We're trying to get away from, "Hey, have a bowl of sugar cereal." They provide fruit and yogurt options, and the kids have responded.
What were some hurdles to starting the program? You said you had to add 15 minutes to the passing period? 
Yes, it was getting people educated on the benefits of breakfast. First, our staff. Once that was provided, then the buy-in came. It created a bit of an extra burden for our custodians. I'm fortunate to have a very proactive staff that wants to make things better for our students, that's all we need to prove is, hey this will benefit our students, and we get the buy-in. I think that's common with most staff.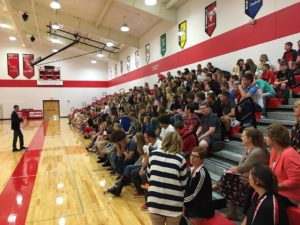 How has this program changed the school? 
The students' attitudes are different. Before lunch everybody was hungry. They were ravenous, they were ready to eat NOW. And if lunch was "not good" that day, we heard about it. Now, I don't have the complaints that I used to have about our food service. It's changed the atmosphere of the cafeteria staff, as well.
What seems special about your story is that while you're getting 65% of kids eating in the morning, only 35% of them are FRPL. So lots of parents are paying for it? 
Yeah, they are. And I think by doing that, it eliminates the stigma. I grew up getting free and reduced lunches. And there was a stigma with that. Before this program, the 2-3 students eating were on free and reduced price lunch. Having it to where it's open to everybody and everybody eating, there's not that stigma of "that's just the 'socio-economically disadvantaged' taking advantage of this opportunity." Because it's not a resource for the lower socio-economic kids. That's the atmosphere that we've created.
Our thanks to Superintendent McGown for sharing his experiences and insights into starting an alternative breakfast program. If you're interested in starting a similar program or getting in touch to learn from Superintendent McGown, please reach out to our Senior Program Associate of our Economic Justice Program, Eric Savaiano, by email or at 402-438-8853 ext. 126.