The national benchmark, for school breakfast participation is 7 low-income students eating breakfast for every 10 eating lunch. Nationally, we serve a little over 5 in 10 kids. In Nebraska, we serve 4 in 10, placing us 48th in the nation. However, around 17 districts in our state are hitting or exceeding the national benchmark including Bayard Public Schools. 
About a half hour east of Scottsbluff, Bayard Public Schools' Superintendent Travis Miller shared his experience overcoming the benchmark by serving nearly 8 breakfasts to kids for every 10 lunches.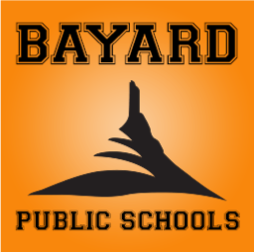 How did you get started serving grab and go breakfast in Bayard?
I attended a session at a conference and they were talking about different types of breakfast opportunities to try to feed more kids. I heard about breakfast in the classroom, I heard about grab and go. I learned a lot. I attended a similar session at another conference and brought our high school principal. I came back to the idea that change can be challenging in schools. Sometimes you have to go slow to go fast. 
So how did you go slow to go fast?
I got our high school principal interested in it. Then, we brought our elementary school principal and lunch staff on board with the idea. We ran it past our Board of Education, talking about how we thought this might be a way to make a difference for our kids, and our Board was supportive. They are passionate about meeting the needs of our children in this district, to the best of our ability so they gave us the go-ahead to try it out.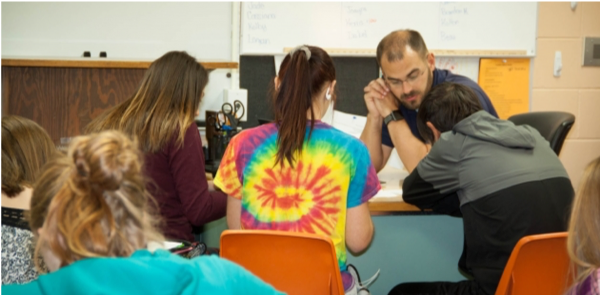 How did you get it started?
We ran our first pilot in the spring, the elementary teachers were concerned about spills. To my understanding, the first day we ran the pilot there were 2 spills – 1 in kindergarten and 1 from me. We deemed our pilot a success and gave our teachers a little bit of comfort going into the next year, the new normal. We did a practice run in spring and launched in fall.  Running our mini-pilot took away a lot of resistance to the idea because people were excited about how easy it was.
Do you have any differences between grades?
For K-6, everyone comes through the line. If they've already had breakfast, they don't pick up food, but if they haven't eaten or are still hungry, they can grab a bag and go to the classroom. I think of ours as a modified grab and go/breakfast in the classroom. When they get to the classroom, they say the pledge and start breakfast. Teachers encouraged to eat with the kids. Both students and teachers are more effective when they've had breakfast. 
For secondary, the students walk through the door, shake the principals hand, and right past the principal are the lunch ladies with breakfast in the bag. Kids can either have their breakfast in the hallway before school starts or they can eat it in the classroom.
What are some lessons learned along the way?
From the beginning, participation increased dramatically. In every category of financial situation there was an increase. It decreased the stigma a bit. 
Also, while breakfast in the classroom is good for kids in poverty, it's nice for busy parents, too. Regardless of your economic situation, it's one less thing to worry about or fight your kid about when you're trying to get out the door in the morning.
What kind of impact has it had on your school?
Our High School principal used to joke about 'hangry.' We talked about how hangry students and hangry teachers are not an effective recipe for a school environment. "You think this is helping our school environment at all?" He said yes. The principal told me in November of our first year. I gotta tell you – between the start of school and first lunch, I've had 2 students sent to the office all year. A year ago, my office was full of kids all morning long. It's made a tremendous difference.
Likewise, the school nurse and teachers were regularly giving out crackers or granola bars. The  number of kids in the nurse's office with headaches or stomach aches decreased significantly since we started offering breakfast. Our staff is really attuned to the needs of our kids, we were already offering a breakfast, but this was a way that increased everybody's dignity. 
Our thanks to Superintendent Miller for sharing his experiences and insights into starting an alternative breakfast program. If you're interested in starting a similar program or getting in touch to learn from Superintendent Miller, please reach out to our Senior Program Associate of our Economic Justice Program, Eric Savaiano, by email or at 402-438-8853 ext. 126.