News and Events from Nebraska Appleseed – July 2017
In this June edition of "Appleseed in Action":
Tell our Senators no health care cuts

Speak up to protect DREAMers

Successful June with Urban Abbey

Meet our 2017 summer interns and law clerks

Save the Date: Good Apple Awards – October 19, 2017
---
Tell our Senators no health care cuts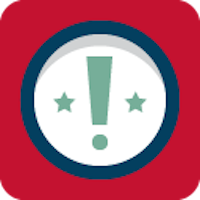 In late June, the U.S. Senate released its long-awaited health care plan to repeal the Affordable Care Act, and the proposal would be every bit as devastating to Nebraskans' health care as the House's bill.
This bill could impact the health coverage of every Nebraskan. Nearly 22 million Americans would lose coverage according to the Congressional Budget Office, and giant cuts to Medicaid would endanger the health coverage of tens of thousands of Nebraska children, seniors, and people with disabilities.
So many Nebraskans already have spoken out against this dangerous bill, and your voices are being heard! It's important to keep fighting! Tell Nebraska's Senators to OPPOSE the Better Care Reconciliation Act and not support any bill that would cause Nebraskans to lose their life-saving health insurance.
Sen. Deb Fischer (202) 224-6551      Sen. Ben Sasse (202) 224-4224
---
Speak up to protect DREAMers and their families
On June 29, Nebraska Attorney General Doug Peterson added Nebraska to a small group of other states that are threatening a lawsuit to end the highly successful Deferred Action for Childhood Arrivals (DACA) program.
Appleseed joined other Nebraska civil rights and community organizations to strongly denounce the AG's action. Every day, Nebraska is enriched by the contributions of DREAMers and their families. DACA lets young people who know our state as home grow their careers, go to school, and lead our communities forward.
Call AG Peterson at (402) 471-2683 and tell him we should be growing opportunities for young immigrant Nebraskans who contribute to local communities, not threatening them and their families.
---
Successful June at Urban Abbey
In June, Appleseed was very proud to again be the Community Partner of the Month at Urban Abbey, a nonprofit bookstore, coffee shop, and ministry in Omaha's Old Market.
Thanks to visits from outstanding advocates like you, it was another wonderful partnership with Urban Abbey. The coffee shop hosted an evening of health care advocacy where Nebraskans shared their own stories on the importance of quality health coverage. Urban Abbey also hosted our "Lattes and Legislation" event to inform people on the latest happenings in both Congress and the Nebraska Legislature.
Thank you again to Urban Abbey for bringing together concerned, motivated Nebraskans to work together for positive change in our communities!
---
Meet our 2017 summer law clerks and interns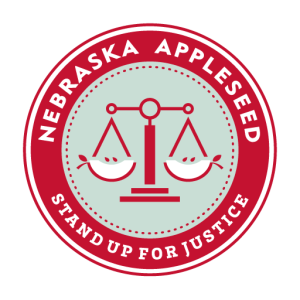 Each year, Appleseed is fortunate to work with bright, talented, and dedicated interns and law clerks who are passionate about fighting for justice and opportunity for all Nebraskans.
We're proud to introduce you to this class of outstanding young Nebraskans who are dedicating their time this summer to work for positive change in our state.
Meet our 2017 summer clerks and interns
---
Save the Date for this year's Good Apple Awards!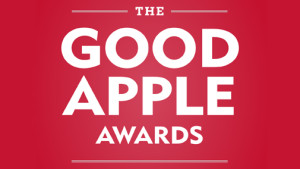 This year's Good Apple Awards will take place on Thursday, October 18, 2017 at the Livestock Exchange Building Ballroom in Omaha. Join us for an evening of live music, art, food, and celebration of outstanding advocates for justice and opportunity in Nebraska. And stay tuned for information about this year's honorees!
For events sponsorship opportunities please contact Emma Rasmussen at erasmussen@neappleseed.org or 402-438-8853 x127.