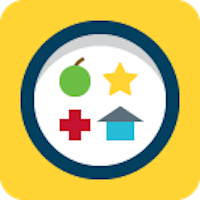 Education is the clearest pathway out of poverty. And in Nebraska, we have emphasized the importance of education in our Aid to Dependent Children (ADC) program. ADC is Nebraska's cash assistance program for low-income families with children.
Most people who participate in the ADC program must engage in a work activity every week. Under Nebraska's ADC program, participants can choose from different work activities, including pursuing education. In fact, our state has become a national leader in access to education under the ADC program.
Allowing people to pursue education under ADC has shown to be a successful policy. In September of 2015, almost 150 people participating in ADC pursued an Associate's degree, and seven individuals received their degree. We also know more than 100 people who moved off of the program were employed 12 months after finishing their education, earning between $9-$10 per hour.
Now is an important time to consider the success and importance of allowing access to education in ADC because the legal provision allowing it will expire in 2016 unless it is reauthorized by the Legislature. We will work with State Senators and partners in order to make sure people are able to continue to pursue education under the program so that they are able to move ahead.