The Child Welfare Youth Fellowship is a five week paid experience where young people with lived experience work on a passion project, write a systemic blog piece and learn about the foster care and juvenile justice systems.
We are so excited to be working with Billie and Teijah right now as our first Youth Fellows for this year! Schalisha Walker, our Child Welfare Program Coordinator says that uplifting the voices of those with lived experience is my passion and she is excited to be leading this through her work with the Youth Fellowship.
Meet Billie!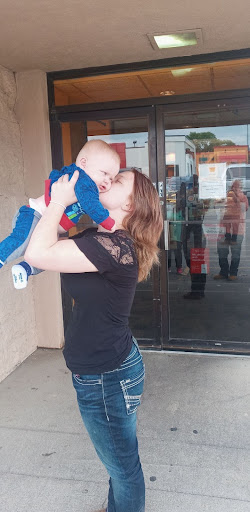 "Getting out of the system was really rough on me and kind of a huge smack in the face. I had to pick up new hobbies, figure out how to be a teenager in society again, and it was all really scary to me. I think that it had a really big impact on who I am today… I had to learn that making myself proud is what mattered. I really had an interest in the fellowship because I was involved in the juvenile justice system, and I knew that things had to change."
Billie (she/her) joined Nebraska Appleseed as a Child Welfare Youth Fellow with the goal of changing the juvenile justice system for the better. Billie is also a mom and aspires to be someone that her children will be proud of and to create a better world for her children and other youth.
Meet Teijah!
"I have been in both foster care and the juvenile system and it seems as though we get labeled "troublesome." When really, we need someone who understands us and will listen to our needs. I want to be that support system for these kids."
Alongside Billie, Teijah joined Nebraska Appleseed as a Child Welfare Youth Fellow this spring. Her goal is to become a social worker and advocate for youth who have also navigated the child welfare system, well.
Join us in welcoming Teijah and Billie to Nebraska Appleseed! Teijah and Bille are working on a project to collect needed backpacks and essentials such as toiletries, journals and books for system involved youth as they transition from placement to placement. In addition, they will also complete a blog post on systemic change and connect with professionals in the Child Welfare field to learn more about their work. 
If you would like to donate items to the drive reach out to Schalisha Walker at (402) 218-1848 or swalker@neappleseed.org for more information.