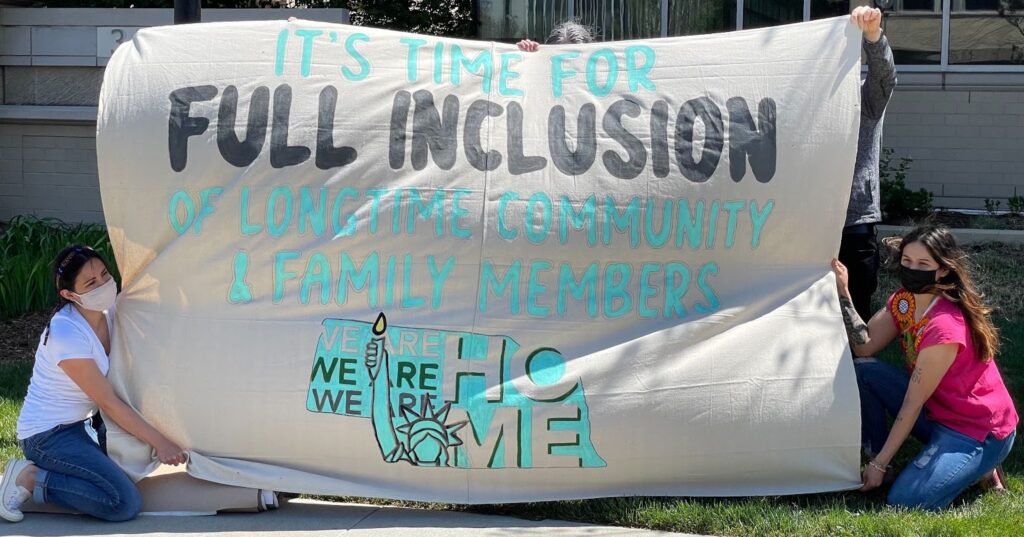 Congress is home on recess this week, and it's a great time to tell our Nebraska delegation this is the year for full inclusion of family and longtime community members!
Congress has not meaningfully updated our immigration laws in more than 35 years, causing unnecessary harm to local families and communities. Over the summer, we have important opportunities to pass positive laws like the Dream & Promise Act, the Citizenship for Essential Workers Act, and the U.S. Citizenship Act to create stability for Nebraska families and whole communities.
Urge Nebraska's members of Congress to take action to:
Keep Nebraska families together,

Create a way for longtime community members to apply for residency and citizenship, 

Support community members who are essential to our nation's economic recovery, and

Create stability for whole communities.
Call your members of Congress
A brief message makes a big difference! It's easy and it's ok to call in the evening and leave a message. Invite a friend or family member to do the same!
U.S. Representatives
Dist. 1 – Rep. Jeff Fortenberry  (402) 438-1598
Dist. 2 – Rep. Don Bacon (402) 938-0300
Dist. 3 – Rep. Adrian Smith (308) 633-6333
[button style="danger" href="https://www.house.gov/representatives/find/"]Find Your Representative[/button]
U.S. Senators 
Sen. Deb Fischer (402) 441-4600
Sen. Ben Sasse (402) 476-1400
Learn more: You can view video stories at the 'We Are Home' Nebraska website and at this video gallery. Learn about the impact of outdated laws on local families and communities and the powerful difference positive immigration laws would make for Nebraska! Check out our fact sheet about the Dream & Promise Act.
Your voice is important! Thank you for your continued advocacy.