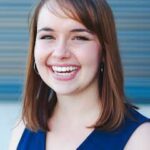 My name is Megan and I am the new Economic Justice Community Organizer at Nebraska Appleseed. I am honored to join this dedicated group of individuals who advocate for food access in our state.
I am writing today to invite you to watch our upcoming SNAP Emergency Allotment Press Conference happening tomorrow morning. In this conference, you will have the opportunity to hear directly from affected individuals about the struggles our communities face without these SNAP benefits. This event will be live and recorded on Facebook.
Press Conference: Extend SNAP Emergency Allotments in Nebraska
Thursday, September 24, 9 a.m. CT
Watch on Nebraska Appleseed's Facebook Live
If you are able, we would love for you to watch. Please feel welcome to share it and watch with friends and family, as well.
One petition signer from Grand Island said it well:
"Food insecurity in NE was a problem even before the pandemic. I have volunteered for years to cook meals for people in the Grand Island area on Sunday nights and holidays and we generally served 150 people at a minimum. I don't think you realize how many people are desperately in need of food. They have to choose between rent and hunger. That's not Nebraska nice."
Thank you for showing your support and signing the petition for SNAP emergency allotments in Nebraska. If you haven't signed the petition, it's not too late. You can sign here. Your continued advocacy efforts on this critical issue are inspiring.
Please reach out if you have questions or other thoughts.