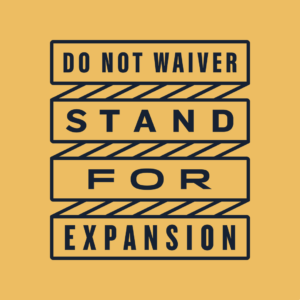 I'm Nora Brown, a community organizer at Nebraska Appleseed. Although the coronavirus pandemic brings uncertainty for us all, now more than ever we need to come together to fight for justice for all Nebraskans.
After years of waiting, Nebraskans in the coverage gap will finally be able to enroll in expanded Medicaid coverage later this year. Still, even though Nebraskans voted to expand Medicaid in November 2018, 90,000 of our uninsured family members, friends, and neighbors are waiting for expansion.
In this global health crisis, it's more important than ever to make sure all of our community members have access to quality healthcare. I've always found that the best way to deal with fear is to take action. With all the worry and stress about families, friends, and the world, that's even more true today.
We've been asking our community members to take action by contacting your elected officials, writing letters, and testifying at hearings.
Now, we want to hear from you. Stories are the most powerful form of advocacy and we would love to hear your story. We want to know why Medicaid expansion is important to you. How will it make a difference for you or your loved ones? How has this pandemic increased the need for Medicaid Expansion?
Check out our previous blog on healthcare to learn more:
Thank you for your advocacy.