By Tyeisha Thompson, Child Welfare Youth Fellow
The Appleseed fellowship provides a safe, honest environment to form relationships with people in the community of child welfare work. The fellowship supports young adults who have previous system involvement. The fellowship requires individuals to complete a project, interview a professional and write a paper about those findings, write a systematic piece, and connect with Schalisha on a weekly basis. Working with Schalisha from Appleseed was a pleasure; she has a great presence that she brings to every meeting. I could be honest with her, and she was very understanding when I struggled to complete certain requirements. She guided me during times of struggle and helped me out when I felt stuck.
I worked on a project that is very dear to my heart throughout the fellowship. I have created an organization called Creative Spaces Inspire Youth. My mission is to transform bedrooms into unique, safe haves for children affected in the foster care system. Previously, I had a space where I kept all my furniture and decor pieces where I could go freely to work on this project. During the fellowship, my access to that resource was taken away. It was quite challenging to complete the project once that took place. I had lost motivation even to continue this, but the fellowship held me accountable, so I decided to push through. I am grateful that I was involved in the Appleseed fellowship during this time because if not, I don't think I would continue my work on this small start-up.
With the help of Schalisha, I formed a connection with a foster family that needed help decorating a bedroom for one of their foster children. I reached out to the family to set meetings and discuss a timeline for the project. Through my appointments, I bonded with the youth I was serving by getting to know her hobbies, personality, and more. I always ask the children, "What does your dream room look like? What is your current room missing? What do you want to keep?" I emphasize that this project is entirely for them so that they feel safe, seen, and heard in their space. It's extremely important for foster children to feel welcomed into a new area because they most likely can't control what is happening to them. So I want to give some of that control back to them by personalizing the space they are occupying.
I am overjoyed that I chose to apply and complete this fellowship. I improved my leadership and organizational skills and expanded my network. As a business owner, I know the value of networking and how to make the most of opportunities when they present themselves.
I have included some before and after pictures of the room I decorated while completing the fellowship.
BEFORE
Before pictures of the room I decorated. The family moved everything away from the walls before I arrived to start painting. The room had nothing on the walls or decorations throughout the room. It felt empty, with only the bed, a dresser, and a table.
AFTER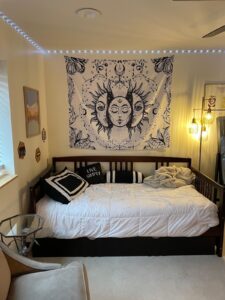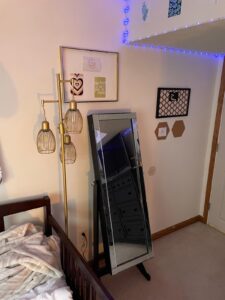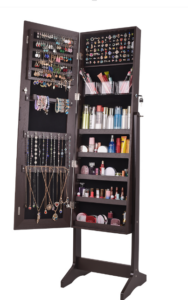 I filled the space with a lot of different decorations so that the room felt homier for the youngster. We discussed how she wanted gold accents throughout the room. I didn't want to overdo it, so I brought in pops of colors that would tie in nicely with the gold. She also wanted a nice tall mirror in her room…because who doesn't? The mirror I found opens up and can also be used as a jewelry box. I like finding unique things that the youth will surely enjoy.
The youth needed a desk where she could practice makeup, work on crafts, and complete her homework. I also included a chair in the room for another place to relax other than her bed or desk area, also when she has guests over there will be plenty of room for them.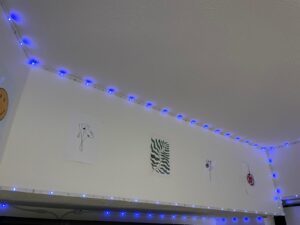 I love to include motivational, aesthetically pleasing prints in all the rooms I decorate. The images give the room a nice pop of color, and she can rearrange them in anyway she wants.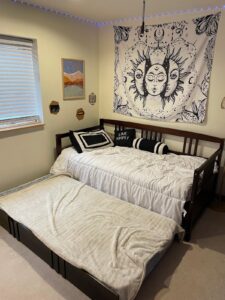 A cool feature that bed has is the hidden mattress underneath. She is so excited to have friends spend the night in her newly decorated room.