Stability & citizenship for Nebraska's essential, longtime immigrant community members!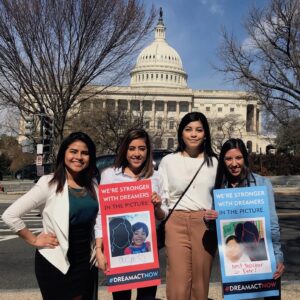 We're ready for full inclusion of our family members & neighbors who are an essential part of Nebraska communities and essential to our nation's economic recovery!
We have seen strong statewide support for fixing outdated and harmful immigration laws for many years. It's time for Nebraska's members of Congress to pass laws that recognize the contributions and ensure full inclusion of our immigrant family members and neighbors.
Call (402) 749-8333 to tell Congress it's time for positive immigration laws that:
Keep families together;

Create a process to apply for citizenship for longtime, essential community members; 

Create stability for Nebraska communities; and

Support full inclusion of Nebraskans who are an important part of the social and economic fabric of local communities.
[button style="danger" href="tel:4027498333″]Contact Congress[/button]
Please invite two friends or family members to call their members of Congress at (402) 749-8333, as well!
Make your call today so Nebraska's members of Congress hear early in this new year that communities expect action. Our immigration laws have not seen positive changes in more than 30 years, keeping local families and communities in limbo. Together we can ensure our nation's laws keep families together and allow our local communities to thrive!