In this June edition of "Appleseed in Action":
Recap of a tremendous 2015 Legislative session
Capitol Rally to Close the Coverage Gap
We're Hiring! Field Organizer
Court decision delays implementation of immigration relief programs
Six Omaha schools receive Hunger Free Schools Awards
During Foster Care Month, youth urged to Get Covered!
Support Appleseed in June with coffee from Urban Abbey
---
Many victories in 2015 Nebraska Legislature session
The Nebraska Legislature concluded its 2015 session last week, with a flurry of activity that included passing several of Appleseed's top priority bills.
In the 2015 session, the Legislature passed bills to increase work supports for hard-working families, improve the child welfare system, and allow young immigrant Nebraskans to receive driver's licenses.
Senators also defeated bills to restrict voting rights and reduce minimum wage for student workers.
Read our recap of the 2015 Legislative session
---
You're Invited to Capitol Rally to Close the Coverage Gap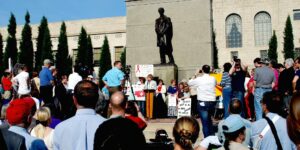 Saturday, you're invited to a rally on the west steps of the State Capitol to urge our Legislature to work together on a solution to close the coverage gap that currently leaves about 74,000 Nebraskans unable to afford health coverage.
Speakers will tell their stories of living without insurance and how that damages every community in our state. We challenge our leaders to come up with a solution to close this harmful coverage gap once and for all!
When: Saturday, June 6, 11:00 a.m.
Where: Nebraska State Capitol (west steps), 14th and Lincoln Mall
RSVP to attend on Saturday's rally
---
We're Hiring! Field Organizer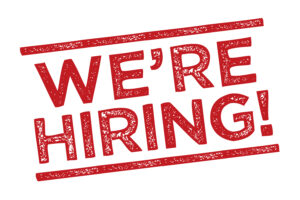 Nebraska Appleseed is seeking a full-time Field Organizer to join our Economic Justice & Health Care Access Programs. The position will coordinate grassroots advocacy and civic engagement efforts around issues of health care access and poverty in Nebraska.
Read the full position description and learn how to apply!
---
Court decision delays implementation of immigration relief programs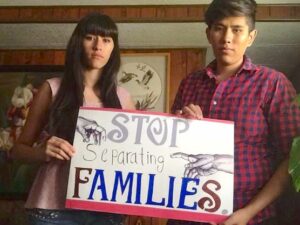 On May 26, Fifth Circuit Court of Appeals denied an emergency request to lift an injunction in the case of Texas v. U.S. This means a continued delay to implement the President's administrative relief programs for those who qualify for expanded Deferred Action for Childhood Arrivals (DACA) and Deferred Action for Parents of Americans and Lawful Permanent Residents (DAPA).
While we are confident courts will eventually uphold DAPA and extended DACA, this ruling means more families will be unnecessarily broken apart by detention and deportation.
Read Appleseed's statement on the ruling
---
Omaha schools and administrators recognized for efforts to fight classroom hunger

On May 21, six Omaha schools and school administrators were recognized for their work to fight childhood hunger in Omaha schools with the Hunger Free School Award presented by the ConAgra Foods Foundation.
The schools and administrators were honored for their efforts to use the new Community Eligibility Provision (CEP) to ensure all their students received free meals at school. CEP is a tool that schools in high-poverty districts may apply to use to give meals free of charge to all students while reducing bureaucracy. More than 100 Nebraska schools are eligible to participate in CEP in 2015-16.
We encourage interested schools to apply via the Nebraska Department of Education.
---
Former foster youth urged to get covered to age 26

May was National Foster Care Month, a time to acknowledge the children and youth who have been involved in foster care systems across the United States, and work to improve the child welfare system.
During the month, Appleseed joined the Juvenile Law Center to promote to youth who aged out of foster care the opportunity to get free health coverage until age 26 via Medicaid.
Youth who aged out of foster care can learn more about this opportunity and learn how to sign up at https://neappleseed.org/coveredtil26NE
---
Support Appleseed in June with coffee from Urban Abbey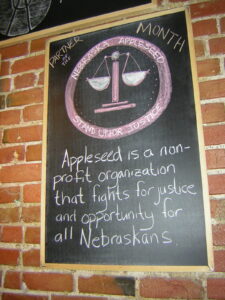 During the month of June, your cup of coffee can support justice and opportunity for all! We're excited to renew our community partnership throughout the month of June with our friends at the Urban Abbey, a non-profit coffee shop, bookstore, and faith community in Omaha's Old Market (10th and Jackson St).
This month, we'll be hosting an exciting series of public events and discussions on meatpacking workers, health care, human trafficking, and getting involved. Come to Urban Abbey to learn about these important issues and what you can do to take action!
In June, Urban Abbey also will graciously donate to Appleseed 10% of all coffee bar sales and 100% of sales of the "Urban Abbey Blend" of whole bean coffee.