Currently, EVERY school in the state has the opportunity to implement afterschool suppers and snacks through the CACFP Afterschool Program.
This is a guest blog post by Nebraska Appleseed's Food and Nutrition Access youth ambassador, Libby Israel.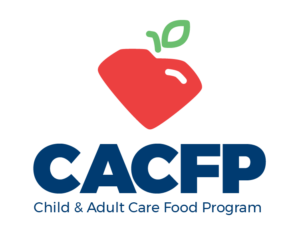 Around 20 million children in the U.S. leave school each day not knowing if their next meal will have to wait until they return to school the next day. This number has only increased due to the COVID-19 pandemic. 
As we continue to work with communities to fight against food insecurity, after school meal programs are a tool every district can implement for their students, especially in this time of increased need and while COVID flexibilities allow for universal participation.
What is CACFP's At-Risk Afterschool Program?
The CACFP At-Risk Afterschool program allows schools to serve up to one meal and one snack per day to students after school, giving them the continued nutrition they need after a day in the classroom. The program allows meals and snacks to be served throughout the school year even on days when school is not in session. In non-COVID times, this program is open to schools with at least half the children in attendance qualified for free and reduced-price lunch. Additionally, programs must offer an enrichment activity in conjunction with a snack or meal such as tutoring or a club.
Current Waivers and Flexibilities:
Due to the pandemic, the usual free and reduced-price site eligibility requirement has been temporarily removed. ALL schools and afterschool care centers are eligible to host CACFP At-Risk Afterschool programs, regardless of the income of their participants. This flexibility, called "the area eligibility waiver," allows schools and afterschool care centers to provide for the nutritional needs of students in a time when it's needed more than ever. Participating schools can also serve remote meals with an additional meal or snack with some kind of take-hope activity or virtual meeting.
All of the waivers that allow CACFP At Risk After-School service have been extended through June 30st, 2021. 
Continued requirements:
Sites will still need to record daily meal counts and attendance for children attending the program, which can be done through sign-in sheets or checking students off on a roster. 

Sites must offer an activity alongside the meals and snacks that are served regardless of whether the school is following an in-person or virtual learning plan. Options can include tutoring, crafts, sports, activity packets, or even online homework assistance. 
For more ideas check out these digital nutrition resources for kids.
After School Meals In Nebraska:
Last year, a total of 76,523 suppers and 16,198 snacks were served by CACFP At-Risk Afterschool programs at 82 sites across the state. However, the program has the potential to impact thousands of additional Nebraska children because of increased flexibilities. 
Growing the At-Risk Afterschool meal program is a crucial aspect of combating food insecurity across the state and ensuring all children have access to nutritious food. Currently, EVERY school in the state has the opportunity to implement afterschool suppers and snacks through this program. 
We challenge the caregivers, teachers, advocates, and administrators of Nebraska to check in with their local school districts to see if they offer these important programs, and if not, to ask why. 
Reach out to a member of our Food and Nutrition group at Nebraska Appleseed to learn more or ask questions by emailing esavaiano@neappleseed.org.