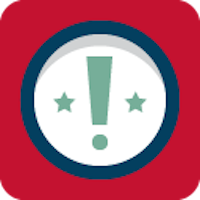 All Nebraska families should have access to credit, but Nebraska law currently lets payday lenders charge some of the highest interest rates in the nation, at about 461% APR.  These high-interest loans can trap families with low incomes in a cycle of debt.
A new bill, LB 1036, has been introduced at the Nebraska Legislature to stop these unfair practices.
LB 1036 would:
Limit the fees and interest a payday lender can charge

Allow borrowers to pay affordable amounts over a reasonable amount of time

Strengthen disclosure requirements so borrowers know their rights and are clear about the terms of the loan. 
Take Action
This bill will have an important committee hearing on Tuesday, so it's important your State Senator hears from you today. Contact your State Senator and tell them to support LB 1036 to protect the rights of Nebraska borrowers. Click here to send a message to your State Senator.
Sample Message:
Dear Senator,

As your constituent, I ask you to support LB 1036 to protect Nebraska borrowers and their families from unfair practices by payday lenders. No Nebraskan should pay unreasonably high interest rates on a loan. Borrowers who take out payday loans will spend more than half the year in debt.

Please don't let Nebraskans get caught in a debt trap. Support LB 1036 so all Nebraskans can have fair access to good banking.

Thank you.
Please take action today to put a stop to unfair payday lending practices.