We're excited to welcome our 2023 Summer cohort of Interns and Clerks!
Every program and team gets to work with these bright, talented, and dedicated interns and law clerks who are passionate about fighting for justice and opportunity for all Nebraskans.
Meet the newest additions to our team who are dedicating their time to positive change in our communities:
2023 – 2024 Law Clerks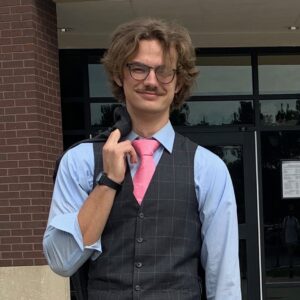 Andrew Graff
He/Him/His
Economic Justice Law Clerk
Andrew is a law clerk with the Economic Justice team at Nebraska Appleseed. He is from McCook, NE, a town which he is proud to say does have a Walmart. He graduated from the University of Nebraska-Lincoln in 2022 with degrees in philosophy and political science and will be a 2L at the Nebraska College of Law this fall. When not working, he enjoys tennis, climbing, hiking, concerts, and trying to convince himself that he actually likes running.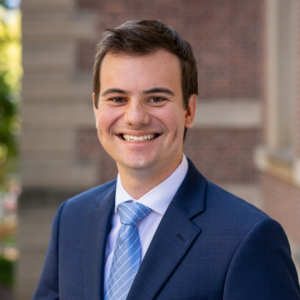 Jonathan Khouzam
He/Him/His
Economic Justice Law Clerk
Jonathan Khouzam joined Nebraska Appleseed as a law clerk in May of 2023, working in Collective Impact Lincoln. He is currently a 2L at the University of Pennsylvania Carey Law School, and he will be graduating in 2025. Jonathan is also currently interning for the Honorable Judge Michael Lambert in the First Judicial District of Pennsylvania. Prior to attending law school, Jonathan studied History and Economics at the University of Florida. In his free time, Jonathan enjoys camping, running, keeping aquariums, and listening to country music. He grew up in Orlando, Florida, and his prior work experience includes working in the ornithology department in the Florida Museum of Natural History.
Minjie Lu
She/Her/Hers
Summer Law Clerk
Minjie is a summer law clerk working with Legal Director Robert McEwen. Minjie is from China and attended NYU Gallatin for her undergraduate. She is a rising 2L at Cornell Law School and will be graduating in 2025. Minjie is also currently interning at a law firm Lee & Ko in Seoul, South Korea. In her free time, you can find Minjie exploring restaurants and drinking tea.
Emma Mays
She/Her/Hers
Health Care Access Law Clerk
Emma is a summer law clerk working with the Health Care Access Team. Emma is from Hastings, Nebraska, and attended the University of Nebraska-Lincoln for her undergraduate education. Although Emma now attends the University of Kansas School of Law, she considers Nebraska home and is excited to contribute to Appleseed's mission for the state. In her free time, you can find Emma on the go playing an outdoor sport or taking a long walk.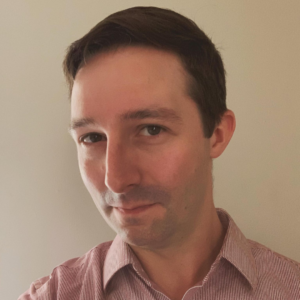 Benson Reese
He/Him/His
Child Welfare Law Clerk
Benson is a law clerk with the Child Welfare team here at Nebraska Appleseed. He is a rising third year law student at the Creighton University School of Law and will graduate in 2024. Born in Omaha, but raised in Atlanta, Benson completed his undergraduate coursework at Georgia State University. As a Queer parent of two girls and someone who has spent over two decades in retail management, Benson is passionate about advocating for higher wages, LGBTQIA2S+ issues, and children's rights. When not working on these issues you can find Benson getting lost in the woods, playing video games with his kids, or hunting down local used bookshops.
Alison Uecker
She/Her/Hers
Immigrants & Communities Law Clerk
Alison is a law clerk with the Immigrants & Communities team. She is going into her second year of law school at the University of Nebraska College of Law. Between undergrad and law school, Alison spent over two years working for the South Dakota Department of Social Services where she helped clients understand and enroll in economic assistance benefits such as SNAP and Medicaid. Outside of work and school, Alison enjoys spending time with her dog Ellie, cross stitching, and learning new board games.
Summer 2023 Interns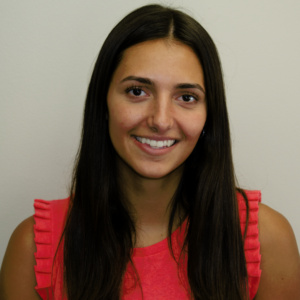 Carolina Castro
She/Her/Hers
No Kid Hungry Youth Ambassador
Carolina is an intern for No Kid Hungry which falls under the Economic Justice and Food and Nutrition Access teams. She works under Eric Savaiano and their primary focus is expanding the Summer Food Service Program in Nebraska and creating outreach communications for the new permanent Summer EBT program and SFSP non-congregate meal service options. Carolina is an undergraduate student at the University of Nebraska-Lincoln majoring in Biology and minoring in Spanish. She had one semester left and then plans to get her masters in public health. Carolina loves being outside, running, coffee, movies, and spending time with family and friends.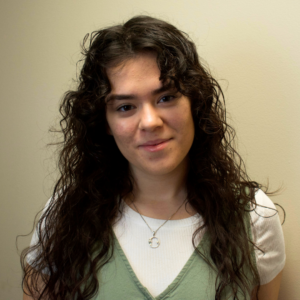 Angie Gomez
She/Her/Hers
Communications Intern
Angie Gomez is a part-time summer intern in the communications team. Angie just graduated with a certification in Business. She will continue her education at Nebraska Wesleyan in the fall. Activities Angie enjoys are yoga or pilates, spending time with her family, and she enjoys drinking lots of coffee.
Ella Kuntze
Pronouns
Community Assistance Line Intern
Ella Kuntze is the intern for the Community Assistance Line. In her role, she responds to callers' specific needs by providing them with legal information, materials, referrals, and other guidance as appropriate. Ella started her internship at Appleseed in May of 2023 off the end of her freshman year at UNL, majoring in Global Studies and minoring in Political Science and Anthropology on the Pre-Law track. One fun fact about Ella is that she and her family name all their pets and foster animals after specific characters from TV shows and movies.
Miriam Nieto Lopez
She/Her/Hers
Economic Justice Program Intern
Miriam Nieto López is a part-time summer intern in the Economic Justice team. Miriam works under Vic Klafter, and their main focus over the summer is getting a ballot initiative rolling from the ground up. Miriam is a masters student in the history department at the University of Nebraska – Lincoln. She received her BA in 7-12 Social Sciences and K-12 English as a Second Language from the University of Nebraska at Kearney. Miriam's current research focuses on identity building within Middle Eastern communities in Mexico during the 1880s-1950s, mainly using periodicals, clubs, and organizations created by the immigrants as primary sources. For fun, Miriam likes to walk the trails around Lincoln, read books, do crafts, and spend a relaxing evening with her cats.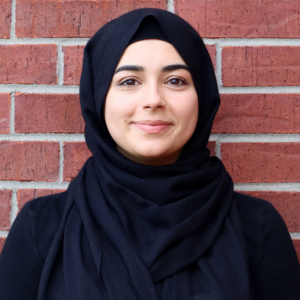 Zanib Al Razaq
She/Her/Hers
Food & Nutrition Access Intern
Zanib is an intern for the Economic Justice Team, working under Megan Hamann. Their primary focus is on food and nutrition access, working with impacted Nebraskans to advocate for meaningful change across the state. Zanib is an undergraduate student at the University of Nebraska-Lincoln majoring in Economics and minoring in Spanish on the pre-law track. When she's not trying to figure out how to use the office printer, you can find her editing photos, working on her summer school classes, and going on road trips with her friends.
Kenzie Spigner
She/Her/Hers
Immigrant & Communities Program Intern
Kenzie is an intern for the Immigrants and Communities team. In her role, she helps to plan and facilitate community oriented events geared towards creating a welcoming and inclusive environment. Kenzie currently attends Creighton University as a philosophy and international relations major with a minor in Spanish. She is a rising senior and has plans to attend law school once she graduates. Some fun facts about Kenzie: She plays the violin, has 2 puppies named Coco and Chanel, and loves traveling and going on adventures.
Please join us in welcoming our new summer interns and clerks!
Are you interested in joining us next season?
Learn more about our internship and law clerk programs.