Happy Welcoming Week! It is often said that food is a great connector! The presence of food sets the table for conversation and curiosity — two essential ingredients for building community among people who have different backgrounds and identities. Under the right conditions, food can be a positive entry point for activities and initiatives that unite a community and decrease prejudice between different groups.
One great way to celebrate Welcoming Week is by trying a dish or recipe from a culture that's different from your own.
Our neighbors across Nebraska have some recipes that they thought you'd enjoy!
Follow along with members of the Karen Society of Nebraska to learn how to make a yummy traditional dish, pad kra pao!
The Crete community is collecting recipes and stories for a Community Recipe Book! Here's a sneak peek of one of the dishes featured in the book!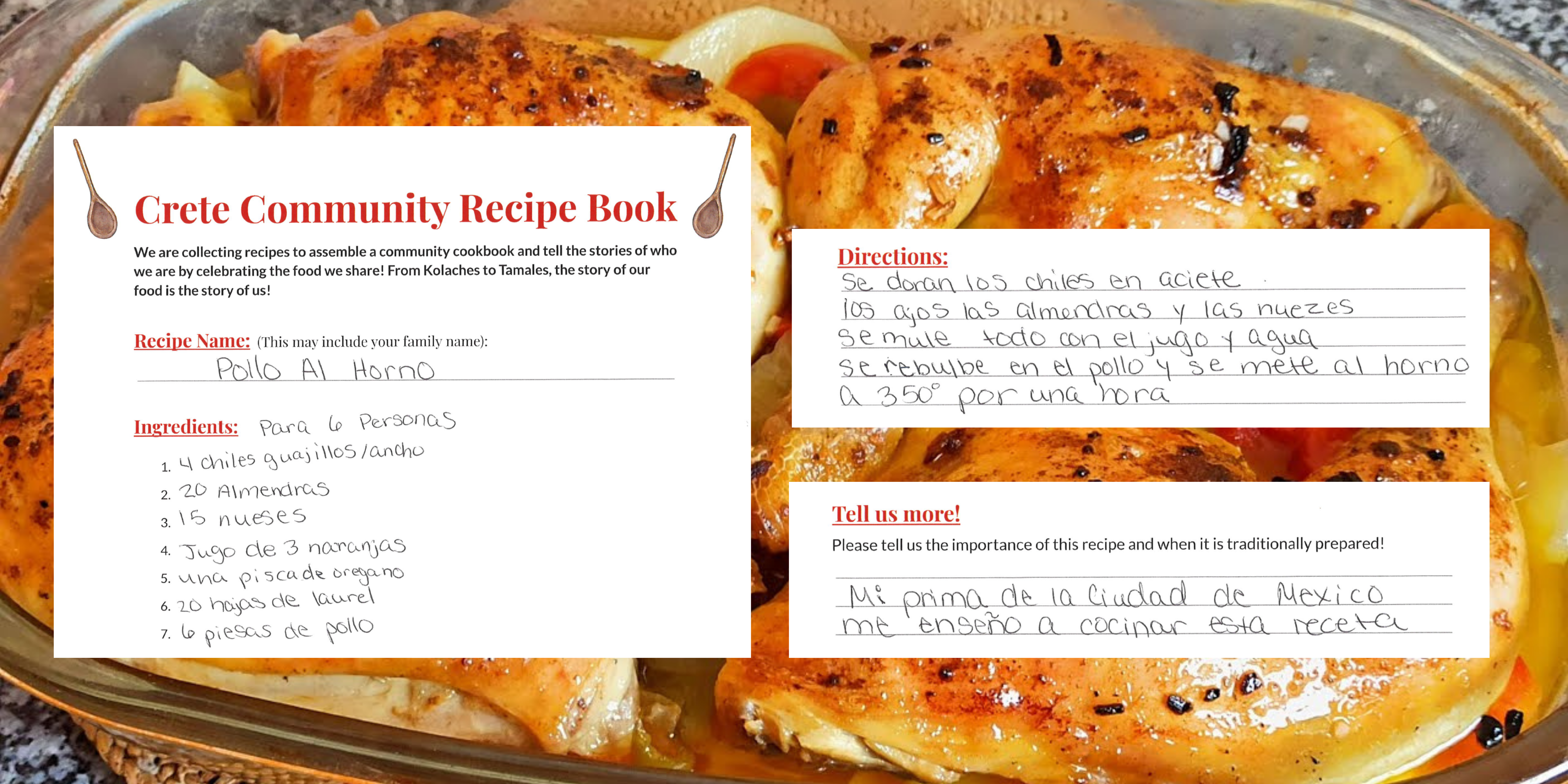 Roasted Chicken (recipe in English)
Serving for 6 people
4 guajillo/ancho chilis

20 almonds

15 walnuts

Juice of 3 oranges

A pinch of oregano

20 bay leaves

6 pieces of chicken
The YMCA of Greater Omaha staff created two tasty cooking tutorials in honor of Welcoming Week: Making Eggplant Fetah with Hadeel and for dessert, try Making Italian 'S' Cookies with Michael. The Y team is also creating a digital Community Cookbook with recipes from the diverse cultures in the Omaha metro area! Submit your recipe here!
A traditional Latvian recipe from Nebraska is included on page 6 of A Taste of Belonging Cookbook, Welcoming America's collection of delicious recipes from diverse cultures around the country!
Let me know if you tried one of the recipes, or how you use food to connect with your neighbors! Share and tag us on Facebook or Twitter! #WelcomingWeek2021 #BelongingBeginsWithUs