The American Rescue Plan: Making Health Care More Affordable for Nebraskans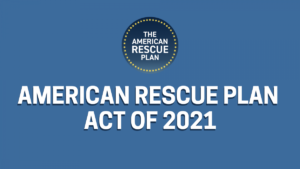 The importance of having steady access to quality, affordable health care coverage is clearer now more than ever. The pandemic has taken a devastating toll on Nebraskans, especially on our essential workers, communities of color, and those without health insurance coverage. Evidence shows that gaps in health insurance coverage can have deadly consequences, causing many to delay care and preventing many from seeking treatment for underlying conditions. A recent report found that in Nebraska, over 40% of COVID-19 cases and almost 35% of COVID-19 deaths were associated with health insurance coverage gaps. The American Rescue Plan Act (ARPA) signed into law on March 11, 2021 will help Nebraskans access and afford health care coverage during the pandemic.
Health Insurance Marketplace
Under ARPA, Marketplace health insurance coverage will become more affordable for tens of thousands of Nebraskans. ARPA decreases the cost of Marketplace coverage for many by: 
Increasing premium tax credits for Marketplace coverage in 2021 and 2022: Under ARPA, current Marketplace enrollees will on average save an additional $70 per month.
For those with incomes up to 400% of the Federal Poverty Level (FPL): Typically, Nebraskans with incomes up to 400%FPL (up to $51,520 for a household of 1 and up to $106,000 for a household of 4) may qualify for Advanced Premium Tax Credits to lower the cost of Marketplace coverage. ARPA increases the amount of these tax credits available for people with incomes up to 400% of the FPL.
These increased tax credits will benefit many Nebraskans by reducing the cost of Marketplace coverage. Over 88,000 Nebraskans have signed up for 2021 Marketplace coverage. From previous years, we know that a vast majority – over 90% – of Nebraskans enrolled in Marketplace coverage depend on tax credits to make their coverage more affordable. 
For those with incomes over 400% FPL: Normally, those making over 400% FPL are not eligible for Marketplace tax credits. ARPA provides new tax credits for many above 400% FPL with Marketplace coverage. A recent sample analysis shows how much savings ARPA could yield for Nebraskans that fall into this group: 
a 45-year-old making $60,000 saves $365 on monthly premiums 

a 60-year-old couple making $75,000 saves $2,438 on monthly premiums 

a family of four making $120,000 saves $1,385 on monthly premiums
Beginning on April 1, 2021, you may be able to access some of these savings. Find out more about how to access these lower costs and when they will be available. 
Providing additional premium tax credits for those approved to receive unemployment compensation: ARPA may provide individuals that are receiving or have been approved to receive, unemployment compensation for any week in 2021 access to additional Marketplace tax credits. Individuals receiving unemployment compensation that qualify may receive enough tax credits to cover the full cost of their premium in 2021. Beginning in early July, those receiving unemployment compensation may be able to access these savings.
Removing the 2020 reconciliation requirement: Typically, if Marketplace enrollees misestimate their income and receive too many tax credits during the previous year, they may be required to pay back some or all of the excess credits. APRA removes this requirement for the 2020 tax year, which acknowledges the challenges many faced in 2020 with unexpected changes in income and employment. 
If you need coverage now, you can enroll in Marketplace health coverage through August 15 this year due to a special enrollment period created in response to the pandemic. Visit healthcare.gov or call the Health Insurance Marketplace at 1-800-318-2596 for assistance over the phone. Local assistance may also be available through Enroll Nebraska.
COBRA Subsidies
If you had health coverage through your job and are no longer employed, you may be able to keep your employer-based health coverage through COBRA. ARPA may provide subsidies to cover the cost of COBRA premiums from April 1 through September 30, 2021. This will result in significant savings for those who qualify, as estimates show that the average annual premium for employer-based coverage in 2020 was $7,470 for a self-only plan and a staggering $21,342 for a family plan.
Medicaid
ARPA ensures access to important COVID-19 care for the nearly 300,000 Nebraskans receiving their health care coverage through Medicaid. ARPA explicitly requires Medicaid to provide COVID-19 testing, COVID-19 treatment, treatment of conditions that may seriously complicate COVID-19 treatment while an individual has or is presumed to have COVID-19, and COVID-19 vaccines without cost-sharing for over a year after the public health emergency ends.
You can apply for Medicaid coverage at any time during the year. Medicaid expansion coverage began in October 2020, expanding eligibility to tens of thousands of Nebraskans. There are still nearly 55,000 Nebraskans estimated to be eligible but not enrolled in Medicaid expansion coverage. You can apply for Medicaid through Access Nebraska through the Nebraska Department of Health and Human Services.
Take Action
Our work is driven by hearing from Nebraskans like you. How will the American Rescue Plan impact your access to health care? ARPA is a step in the right direction to improve health care access, but what do we need to see next? Your voice makes a difference in ensuring that all Nebraskans have access to quality, affordable health care.