This month, there are two great opportunities to support Appleseed and advance the fight for justice for all in Nebraska.
First, we're celebrating Omaha Gives! on Wednesday, May 22. It's an annual community giving celebration of nonprofits serving the greater Omaha area. When you give to Appleseed for Omaha Gives, your donation will go even further!
This year, two generous supporters will match the first $10,000 raised, and DOUBLE your donation! You can schedule your gift now through May 22 at this link — and match your gift!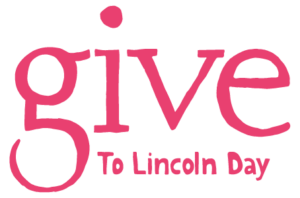 We're also participating in Give to Lincoln Day a week later on Thursday, May 30. Give to Lincoln Day supports nonprofits working to make Lincoln a more vibrant community.
For Give to Lincoln Day, an Appleseed supporter is offering a $5,000 contribution if we receive contributions from 200 supporters.
But that's not all! When you give for Give to Lincoln Day, your donation will be matched with a proportional share of a $450,000 challenge match pool. That means, if Appleseed raises 1% of donations on Give to Lincoln Day, Appleseed would receive a bonus of $4,500.
Schedule your Give to Lincoln Day gift at this link!
Your support for this year's giving days will strengthen the fight for:
Long-overdue protections and citizenship for Dreamers and immigrant Nebraskans.

Pushing Health & Human Services to implement Medicaid expansion without delay.

Higher wages and benefits for working poor families so hard work pays off.

A bright and secure future for Nebraska youth with foster care experience.
Whether you give for Omaha Gives! or Give to Lincoln Day, your gift goes even further advancing the fight for a stronger and just society in Nebraska!