Let's Keep Celebrating Welcoming Week!
September 8-17 and beyond!
From citizenship ceremonies to multicultural storytimes, to celebrating immigrant entrepreneurs, we're loving all the ways Nebraskans are celebrating Welcoming Week 2023! There are still lots of local events to come! Take a look and invite a friend or family member to join you!
Here's how to participate:
Find local events NEAR YOU! From festivals and parades, to learning events, cultural performances, and sharing food and stories of belonging, there's still time to join a Nebraska Welcoming Week event in a community near you!
You can also join a virtual event or participate in a Welcoming Week event outside Nebraska if you are traveling – Welcoming Week is being celebrated around the world!
Print a Welcomer sign for your office, business or to post on social media or use a virtual Welcomer background in your next video call!
Don't forget to engage on social media! Share your photos and experiences with welcoming on social media using the hashtag #WelcomingWeek2023 Follow Nebraska Is Home and Welcoming America on Facebook or @WelcomingUSA and @NebraskaIsHome on Instagram and Twitter.
Enjoy these photos of a few of the Welcoming Week events that have happened so far across the state: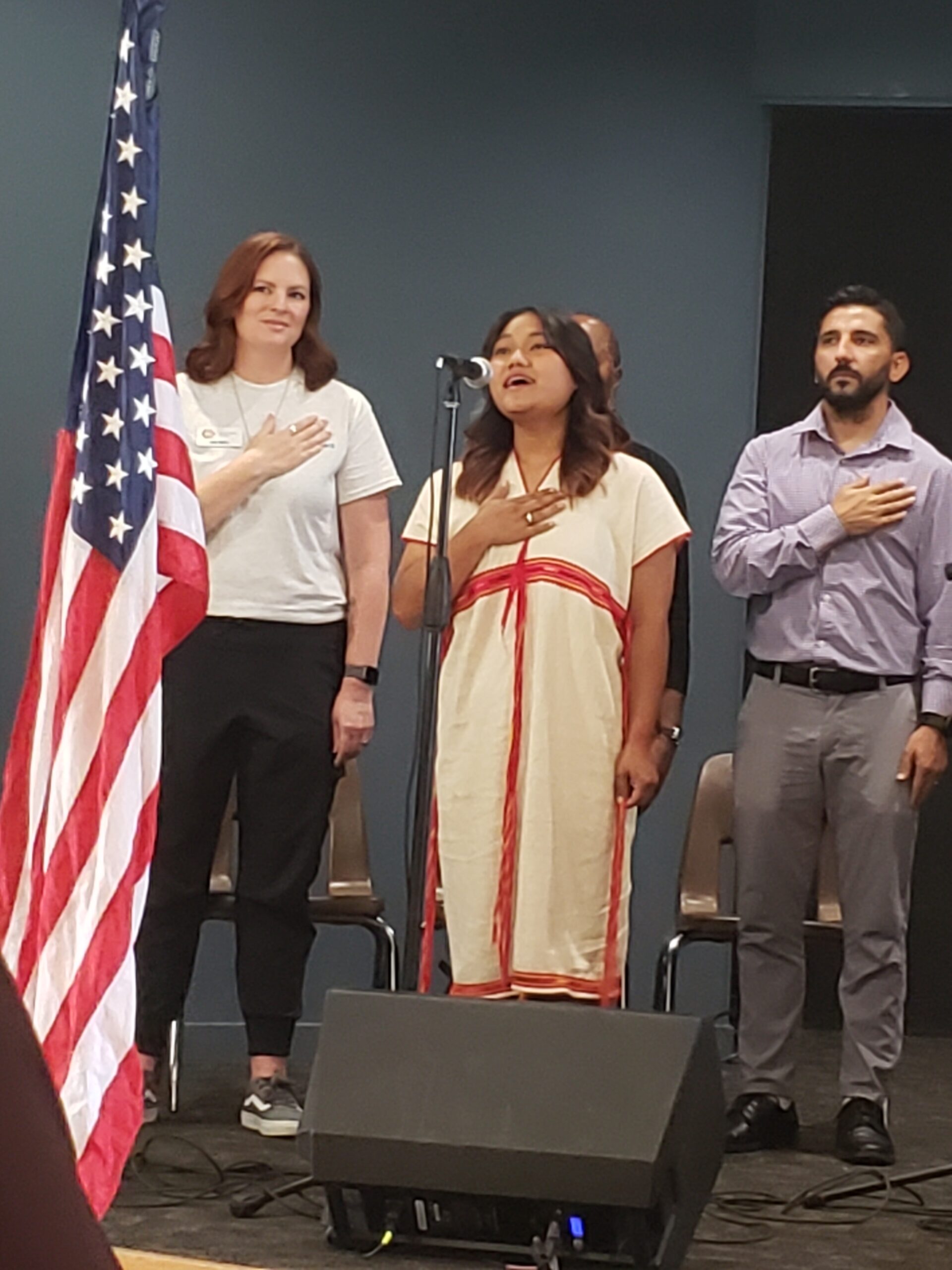 Hser Hae Htoo singing the National Anthem during the Citizenship Ceremony at Lincoln Unites.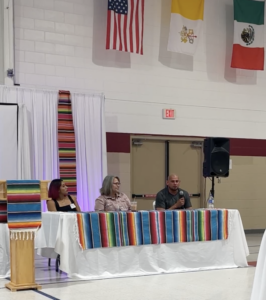 Celebrating Hispanic Entrepreneurs event in Scottsbluff. Photos from Empowering Families.
Multicultural Storytime hosted at the Grand Island Public Library. Photos from the Grand Island Area Welcoming Initiative.
Thank you for celebrating Welcoming Week with us!