We love to raise up the good work happening in school nutrition around Nebraska! Recently, through our Nebraska Student Nutrition Action Committee (SNAC), we had the chance to celebrate the good work of AFTERschool nutrition staff and the contributions they make to student health, academics, and food security!
The Nebraska SNAC launched our first ever "After School Nutrition Heroes" event between Feb 6-10, 2023. We asked after school program providers and administrators to rally their communities to do something special for after school nutrition staff in a way that made sense for them. Districts from across the state came through and posted on social media to share!
Gomez Elementary – Omaha Public Schools – with Completely KIDS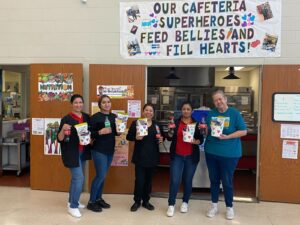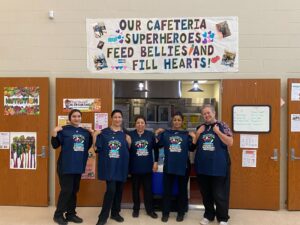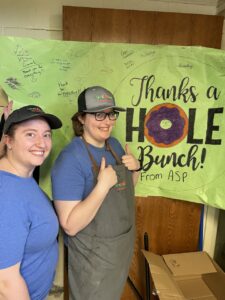 Boys and Girls Club of the Midlands
Thanks to all the programs that worked to thank and celebrate their #AfterSchoolNutritionHeroes during the event!
Remember, it's never too late to celebrate nutrition staff near you. Send a note, write an email, post a post, involve some kids: the possibilities are endless! There is no doubt it means a lot to folks who don't often get the thanks they deserve.
If you're a school district interested in learning more about adding a new afterschool snack or supper program to your afterschool program, download Nebraska SNAC's easy 2-page explainer.