COVID-19 Resources for Families and Older Youth in the Child Welfare System
While there are many concerns to be addressed during this unprecedented time for families at risk of entering the child welfare system as well as those already system-involved, there are resources available for young people who have aged out of the foster care system in Nebraska.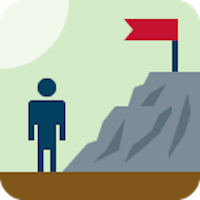 The Children's Bureau and Think Of Us hosted a virtual town hall focused on addressing questions and concerns from young people with foster care experience from across our nation. Dr. Jerry Milner of the Children's Bureau answered questions about how child welfare workers can respond using technology to stay connected with young people, how investigations should be carried out for calls to abuse and neglect hotlines, and much more. 
Young people who are currently in the foster care system or have aged out, raised their top concerns during this time which included, in order of concern, a number of basic needs:

Food

Housing

Health care

Technology

Financial assistance

Employment

Transportation

Education

Housing supplies 

Parenting and childcare 



Nebraska's Bridge to Independence remains a resource for young people
Nebraska is lucky to have a strong extended foster care program, the Bridge to Independence program, which provides young people who have aged out of the foster care system with access to health care, case management support and a monthly living stipend. 
We want to reassure B2I participants that the Nebraska Department of Health and Human Services has issued guidance that will ensure their eligibility for the program and it will not be impacted if they are not able to continue school or work because of closures due to the coronavirus.
Additional statewide resources for nutrition assistance, housing, and health care
Our partners at the Nebraska Children and Families Foundation have created a statewide resources list addressing some of these top areas of concern for young people, including resources for finding food or applying for WIC & SNAP, housing including vouchers available through the HUD Foster Youth to Independence program, and resources around health care. On top of these important needs, many may be feeling fearful of the impacts of the coronavirus. This list also includes mental health resources. 
We are here for you
While many youth-serving offices may be closed, their staff are hard at work ensuring young people and families have the support they need. You can continue to reach out to The Hub for support through their Central Navigation to learn where you can turn to, to address needs. 
Our Community Assistance Line remains operational and we encourage you to fill out our online form with the essential information to ensure our intake staff can respond to your request in a timely manner.