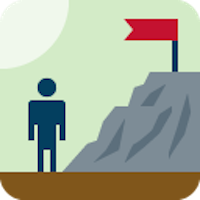 A report released this week by the federal Administration for Children and Families (ACF) found that more than half of youth who are homeless become homeless when they are kicked out of their homes by a parent or caregiver. These young people then turn to homeless shelters that are often full.
Researches from the University of Nebraska – Lincoln studied the experiences of 873 youth (aged 14 to 21) in 11 cities, including Omaha. Yet again, this research confirmed the often-harsh outcomes and experiences of youth in foster care, with half of the homeless youth in this study having spent time in foster care. Additionally, youth who were in foster care spent more time being homeless than their non-foster care peers (27.5 months compared to 19.3 months on average).
The report also found that nearly 30 percent of the homeless youth were identified as lesbian, gay, bisexual and 7 percent as transgender.
While resources are available in our Nebraska communities, as well as the National Runaway Safeline (available 24/7 at 1-800-786-2929), this new study shows that our most vulnerable young people continue to slip through the cracks.
Check out more information on the federal plan to end homelessness and how we can help ensure young people, including those in foster care, are connected to resources such as housing, health care, and supports as they transition to adulthood.