This election has been historic. While facing a global pandemic, more people cast their votes than ever before. 100 years after women won the right to vote, we will have our first Black woman and Asian-American Vice President. It's a moment to reflect on our communities' resiliency and determination. Our collective challenge now is to maintain a high level of energy and participation, and to find ways to come together to solve problems and seize opportunities that will strengthen our communities.
At Nebraska Appleseed, we're working toward a just, vibrant, and inclusive future. A future where our newest neighbors are welcomed in every community; our family and friends have a real opportunity to thrive and are ensured quality, affordable health care and services; our children and youth are supported and protected; every Nebraskan works in a safe work environment with dignity; and we, as community members, lead vibrant lives.
We must break down systemic barriers in our path to move forward, and undo the harm that's been done to our communities. The reality of "normal" times before the pandemic did not work for many Nebraskans. We must reimagine and rebuild a Nebraska where every one of us thrives.
Nebraskans are struggling due to the economic and public health crises caused by the pandemic. We must urgently pass legislation that supplies critical financial relief to individuals and families, provides housing security, prevents children and families from facing hunger, extends unemployment benefits, expands and improves health care coverage, and creates enforceable workplace safety protections.
Essential workers must be treated as such: essential. Meat and poultry plants were at the epicenter of the state's initial coronavirus outbreak, and the struggles faced by Nebraskans continue to be apparent and alarming. Nebraska can and should do more to ensure every essential worker has the protections and benefits they need to be safe and financially secure.
Our country still has millions of families who wrestle daily with uncertainty because of an outdated federal immigration system that leaves families, spouses, and children in limbo. Our leaders must act to update these laws in a way that creates a path to citizenship, preserves strong families, and allows our communities to thrive.
We must address systemic racism that has been so entrenched in our institutions and structures. We must not only hold our leaders accountable and push for positive change, but we must hold one another accountable so that we can collectively dismantle the systemic inequities that disproportionately impact communities of color. It's time to act.
Your voice is essential to solving our most pressing problems. We will keep working together. We will keep reaching out to our friends and neighbors to join in this work. We will keep lifting up the best ideas, and we will keep holding the ground on the progress we have made together.
We will keep fighting for justice and opportunity each day. And I know you will too. I'm grateful that you are fighting with us.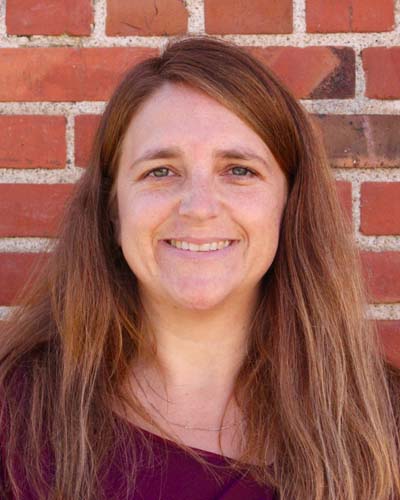 Becky Gould
She/Her/Hers
Executive Director
Nebraska Appleseed