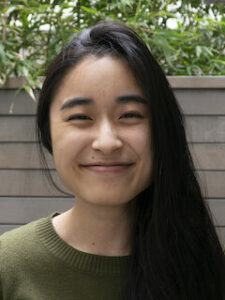 Mika Takamori recently joined Appleseed as the new Weitz Fellow. In the midst of the pandemic, she graduated from Carleton College with a Studio Art degree and a History minor. She has lived in a few cities including Tokyo, San Francisco, and Minneapolis and is excited to now be exploring Lincoln!
She is passionate about figuring out how to bring more voices to the table so that we can ensure a more just society for the next generation. 
"I am excited to learn about the ways we can create systemic change while staying in tune with the voices of our communities. I think Appleseed's organizational structure of community organizers working alongside lawyers speaks to the divide we seek to close between communities and their decision makers." 
Mika has explored various avenues of grassroots organizing, nonprofit work, and systemic change through her prior work as an Organizing Fellow at the Asian American Organizing Project (AAOP) and interning at Cogent Consulting PBC, both in the Twin Cities. At AAOP last summer, she focused on addressing undercounts in our communities through grassroots outreach and the legal history of the Census. During her time at Cogent, she learned about the ways asset holders such as cities, foundations, and nonprofits can integrate social and racial justice in enacting economic justice beyond the dollars of philanthropy. 
As the Weitz Fellow, Mika will be working with the Medicaid Expansion team and Collective Impact Lincoln. She is also the point of contact for anyone interested in volunteering and getting involved! You can reach Mika at mtakamori@neappleseed.org.