We Count! Nebraska is #1 in the nation for census self-response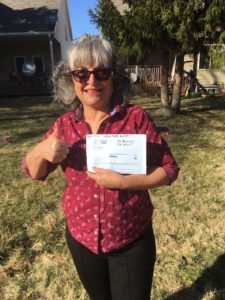 Welcome back to "We Count," a short series focused on building community power and civic engagement in Nebraska. The Census Bureau has begun sending out letters with information on how to fill out the census online — have you completed yours? 
We know that these are uncertain and challenging times. Now more than ever, it's important we support our neighbors and communities. 
Nebraska is currently #1 in the nation for census self-response, and we need your help to keep that up.
By completing your census and encouraging your family and friends to do the same, we can support our communities for the long term by ensuring an accurate count of all Nebraskans in order to receive the funding our state needs.
10 minutes + 10 questions = Nebraska Counts
The census portal is live and simple to use. Complete the census from your smartphone or computer now by:
Going to

my2020census.gov/

Entering your address OR entering the Census ID you received in the mail. 
If completing online is not the best method for you, call 844-330-2020 to complete the questionnaire by phone in English, or call the number on this list associated with your preferred language. 
You can also complete the questionnaire on paper by continuing to check your mail for a paper form from the Census Bureau! 
It's more important than ever to examine the huge effect the census has on funding and representation at the local, state, and federal levels. 
How does the Census impact Nebraska?
In 2016, Nebraska received nearly four billion dollars as a result of the 2010 census! That represents 34.5% of Nebraska's state and local budget! Completing your census helps ensure that we can continue to receive this funding for necessary programs each year, including: 
1 billion dollars for health coverage through Medicaid; 

240 million dollars for food security through SNAP;

and 68 million for affordable housing through Section 8 Housing Choice Vouchers.
In total, there are 316 federal programs that are allocated funding based on census data, ranging from child care and school meals to highway planning and grants for college students. 
Does my voice really matter?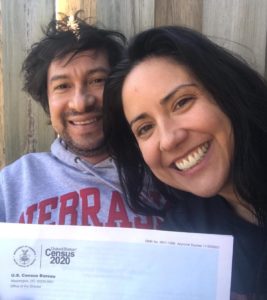 YES! Every person that fills out the census plays a role in ensuring our communities get the resources we need. 
If just one person in Nebraska does NOT fill out the 2020 Census, we could lose over $2,000 each year for the next 10 years. That equates to over $20,000 of federal funding lost. If an entire household does not fill out the Census, the funding loss is even greater. With a 2.46 average household size in Nebraska, one missed household will result in over $52,000 lost over the next ten years. 
Just a 1% undercount in Nebraska could be detrimental to the allocation of resources. With a population of just under two million, 1% of Nebraska's population is nearly 20,000 people. That's almost the entire population of Columbus, Nebraska, or all of the undergraduates at the University of Nebraska-Lincoln!
Will the Census impact my community?
The population count also determines representation at the federal, state, and local levels. Congressional seats can be lost or gained, depending on how accurate the count is. The census also impacts local districts, including state legislative districts and can cause districts to be redrawn. 
If everyone is not properly counted, this redistricting can mean decreased political power for your community and can take away your community's voice and power. We all deserve to have our voices heard and represented, and we can prevent unfair redistricting by working towards a complete count.  
What can you do?
10 minutes + 10 questions = our communities count for the next 10 years.
Once you've completed your census, encourage your friends, families, and neighbors to fill it out too, so that we can ensure everyone in our community has access to the resources they need! Post your census selfie and use the hashtags #NebraskaCounts, #WeCount #TodosContamos, #CensoCompleto! 
Together, let's make sure our communities are counted.
Check out our previous blogs for the "We Count" series: