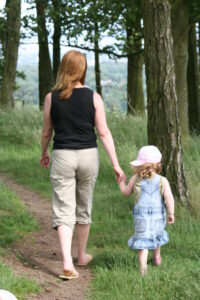 Any parent can tell you that having young children takes up most of your attention, and even on the best days, will require most of your energy. So every parent needs to be able to guard their health, not just for themselves, but to be at their best for their children as well.
Unfortunately, like many Nebraska parents, Heather doesn't currently have the best chance at a healthy life because Nebraska has not yet expanded Medicaid. And it's time for us to change that.
Heather moved to Nebraska to raise her family, but after her marriage ended she found herself raising two children with a limited income. She has spent much of the past year without health insurance because she makes slightly more than the very low income threshold Nebraska requires for parents to be eligible for Medicaid, but she also can't afford private coverage.
This is a dangerous time for Heather to be without health insurance. When she was covered by Medicaid, she could get treatment for hip and back problems that make it hard to walk. Being uninsured now means she can't get the care she needs to best care for her children. She is their sole guardian.
Expanding Medicaid would let Nebraska parents like Heather get the care they need so they can be the parents their kids need them to be. Healthy families are the backbone of our communities.
Take Action
We want your help. Sign up to join Insure The Good Life, and you can sign a petition, circulate a petition to your friends, volunteer, or make a donation to support the fight for Nebraskans to be able to vote to expand Medicaid for Nebraskans like Heather this fall.