In this June edition of "Appleseed in Action":
Thank you for your giving day generosity!

Appleseed celebrates 20th Anniversary

New attention to high injury rates in meat and poultry plants

Fight for consumer protections in Kansas City

First Lincoln Unites! festival celebrates strength of diversity
---
Thank you for your giving day generosity!
We were awed by your incredible generosity on Give to Lincoln Day and Omaha Gives!
More than 210 allies contributed just over $34,000 to Appleseed between the two giving days. It's because of amazing, committed, and generous people like you that we can make so much good possible for so many Nebraskans.
Thank you for standing alongside us in the fight to build a more just society in Nebraska!
---
Appleseed Celebrates 20th Anniversary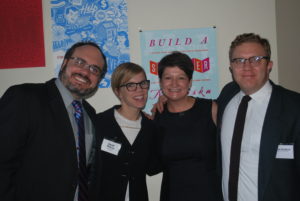 On May 4, we were so proud to join allies and core supporters like you to celebrate 20 years of fighting for justice and opportunity in Nebraska at a special Anniversary Celebration at Chez Hay in Lincoln. It was fun evening of food, drinks, and stories told by outstanding partners who have stood up for opportunity for all.
Thanks to great core supporters like you, we've won some big victories to create positive change in our state, and we look forward to working alongside you for the next 20 years to build a brighter, stronger Nebraska where everyone has the opportunity to succeed!
---
New attention to high injury rates in meat and poultry plants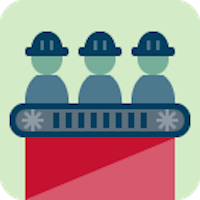 For years, study after study has continued to document workers' high rates of crippling injuries in meatpacking and poultry plants. On May 25, a new report released by the Government Accountability Office revealed not only are these injuries still occurring nationwide, but plants regularly suppress injury reporting and threaten workers with job loss just for seeking treatment. Nebraska workers continue to help tell this story.
We urge you to take action! Contact Nebraska's members of Congress and tell them we need better protections for the hard-working men and women who are putting their bodies on the line to prepare our food.
---
Fighting for consumer protections in Kansas City
Tomorrow, Appleseed is joining other concerned advocates in Kansas City to fight for consumer protections! The Consumer Financial Protection Bureau will hold a public hearing on proposed new rules to rein in some of the payday lending industry's most-unfair practices that can keep some Nebraskans trapped in a cycle of debt when they have no other place to turn for a loan.
Some of these abuses include astronomical interest rates, short repayment schedules, and a lack of transparency. All Nebraskans should have fair, reasonable access to credit, and tomorrow we'll join partners from National People's Action to make sure the voices of hard-working consumers are heard!
---
First Lincoln Unites! festival celebrates strength of diversity
Lincolnites came together on May 6 in a new festival celebrating the city's vibrant mix of cultures with activities for all ages. The all-new Lincoln Unites! festival weathered a spring rainstorm, but the spirit of diversity and inclusion wasn't dampened.
Lincoln Mayor Chris Beutler issued a welcoming proclamation recognizing Lincoln embraces diversity and inclusion. Then, attendees witnessed a moving citizenship ceremony for 29 new U.S. citizens from 14 different countries followed by live music, dancing, interactive activities, and meeting new friends.