Meet the newest additions to the Appleseed team – our 2023 Fall Interns and Clerks!
We are always excited to work with leaders in our fight for justice and opportunity for all Nebraskans. Learn more about their skills and what brings them to this work below. They're a talented bunch! 
We're also excited to welcome back our returning interns and clerks. Read our past introductions for Angie, Ella, Benson, Alison, and Andrew on our Summer 2023 intern and clerk welcome blog!
Amany Al-Barakat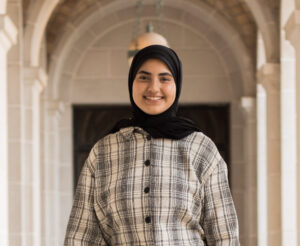 Welcoming, Immigrants & Communities
She/Her/Hers
Amany is interning with our Immigrants and Communities team. She is a sophomore at the University of Nebraska-Lincoln, double-majoring in Political Science and Psychology, and minoring in Arabic Studies, Business and Law, and Human Rights and Humanitarian Affairs. Originally from Lincoln, Amany wanted to intern at Nebraska Appleseed because of our mission to champion and advocate for the rights of others, and she's eager to get more involved in her community through our work. She enjoys spending quality time with family and friends, gardening, and learning about new things, and she hopes to attend graduate or law school after graduation. Fun fact: Amany is 6'3", making her the tallest member of her family!
Brooke Anderson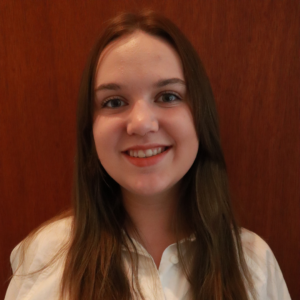 Economic Justice
She/Her/Hers
Brooke is interning with our Economic Justice team and is in her third year at the University of Nebraska at Omaha. Originally from Kearney, Nebraska, she is majoring in Political Science with a concentration in Foreign Affairs, and a minor in Criminal Justice. Brooke is excited to be a part of our work to reduce economic inequality, and in the future, she hopes to continue doing work to influence policy that alleviates social and economic inequalities in the US. She is particularly proud of a presentation that she developed on representing people with disabilities in emergency management. In her spare time, Brooke enjoys knitting, crochet, reading, and playing video games.
Jireth Galeana
Immigrants & Communities
She/Her/Hers
Jireth is interning with our Immigrants and Communities team and is a junior at Creighton University, double majoring in Health Administration and Policy and Spanish, with a minor in Business Administration. Originally from Aurora, Colorado, Jireth wanted to intern at Appleseed to learn more about public policy, advocacy, and learning from those around her. She is proud to be a part of Creighton's Global Scholars Program. In her spare time, Jireth enjoys traveling, painting, listening to music, and baking. She hopes to attend law school and work in public policy someday. Fun fact: Jireth's name means "God will provide."
Deric Goldenstein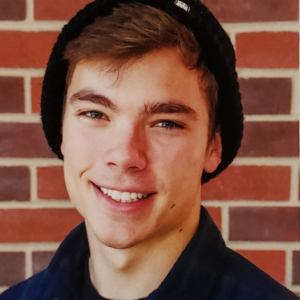 Food Access, Economic Justice
He/Him/His
Deric is interning with our Economic Justice team and is in his third year studying Economics and Business Law at the University of Nebraska-Lincoln. Originally from Kenesaw, Nebraska, Deric has always felt like community is an essential part of life. He's excited to be at Appleseed where he can grow his community awareness and authenticity skills, step outside of his comfort zone, and stick up for the little guy. He loves to travel and experience new things, play sports (especially pickleball), watch movies, and read his Bible. In the future, Deric hopes to get an NCAA license to referee high school varsity basketball, study abroad in Oxford, England, and go to law school. Fun fact: Deric can juggle three handheld objects at a time!
Emily Wilson
Law Clerk
She/Her/Hers
Emily is a law clerk working with our legal team. She is currently in her third and final year of law school at Creighton University, and has also clerked at Legal Aid of Nebraska. Emily is a graduate of the University of Nebraska-Lincoln and worked with several Omaha non-profit organizations prior to coming to law school. She is excited to be working at Appleseed because she wants to pursue a legal career in public interest and believes her passion for community engagement and public service aligns with Appleseed's mission. When she's not working or going to school, Emily spends time reading, hiking, and cooking. She also has a four year-old daughter named JJ who keeps her very busy.
Please join us in welcoming our new fall interns and clerks!
Are you interested in joining us next season?
Learn more about our internship and law clerk programs.