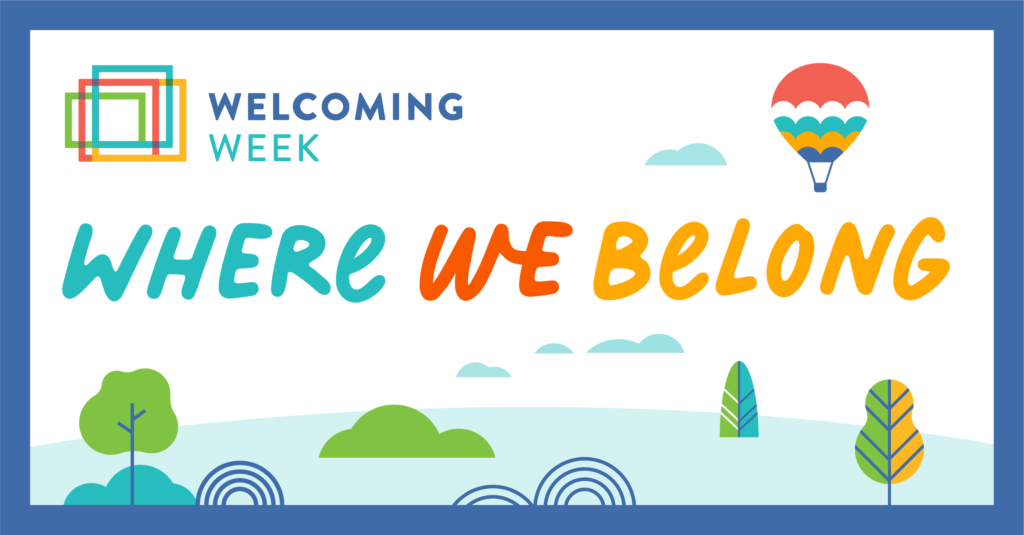 Welcoming Week 2022 is here!
September 9 – 18 and beyond!
This 10th anniversary of Welcoming Week is a great opportunity to get to know neighbors – new and old – to embrace the universal values of welcoming places, and to celebrate culture, helping everyone to belong and feel at home. This year's Welcoming Week theme "Where We Belong" aims to go deeper and spark individual reflection on how and why belonging occurs, and ways we can break barriers to foster belonging for all, including immigrants and refugees.
Here in Nebraska and across the globe community members are practicing what makes welcoming places and fosters belonging for all people.
Find local events NEAR YOU! Nebraskans are hosting festivals, parades, learning events, cultural performances with music and dance, sharing food and stories of belonging, and more!
Join a virtual event or include a Welcoming Week event if you are traveling this week.
Print a Welcomer sign for your office, business or to post on social media!
Engage on social media! Share your photos and experiences with welcoming on social media using the hashtag #WhereWeBelong". Follow Nebraska Is Home and Welcoming America on Facebook or @WelcomingUSA and @NebraskaIsHome on Instagram and Twitter.