Appleseed's health care goals for 2021
Equity. Compassion. Quality. Affordability.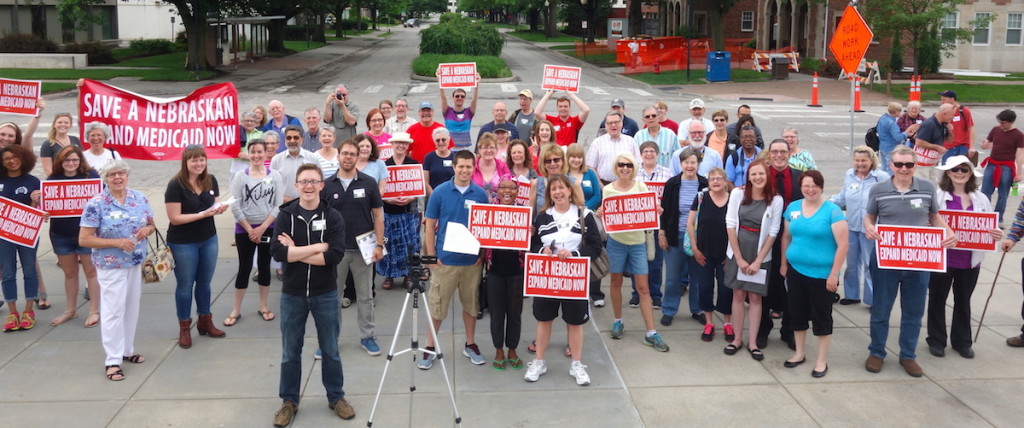 Health care coverage is a vital part of enjoying a good quality of life. When every member in our community is healthy, our communities are healthy. The Affordable Care Act, which includes Medicaid expansion, is a great opportunity for thousands of Nebraskans to access quality, affordable health care. 
The work that we do at Nebraska Appleseed is driven by hearing from Nebraskans like you.
How do you want your health care to look?
By sharing your story with us, it helps us ensure that our work is community-led, strengthens our calls for change by connecting policies to the lives of real Nebraskans, and build community power by pushing for policies that actually serve our communities.
In 2021, we have our eye on two things: 
Protect the Affordable Care Act (ACA) and the protections we currently have. 

Upholding the Affordable Care Act means protecting…

Medicaid expansion, which has created access to affordable health care for 15 million people. This includes the 90,000 Nebraskans who just gained access in October 2020.

Access for the 135 million people with pre-existing conditions like diabetes, cancer, and asthma. This protection also ensures that a recent COVID-19 infection does not bar you from receiving health insurance.

Women from being charged 50% more than men for coverage, an inequitable practice that existed before the ACA.

Fixes for Medicare to protect 12 million seniors from having to pay more for their prescription drugs.

Create new and innovative solutions to the problems that remain, including, but not limited to, responding to the COVID-19 pandemic, increasing affordability, and opening up access to coverage for more people. 
Every one of us has a story to tell and can make a difference in building healthy communities. Now, we want to hear from you: How do you want your health care to look?
If you'd like to share your story, you can also reach out to our Weitz Fellow, Mika at mtakamori@neappleseed.org