Nebraska is Home is celebrated in Bridging Divides, Creating Community: Arts, Culture, and Immigration, a new publication highlighting the power that creative placemaking holds in creating an America where everyone can belong and thrive. The report explores how arts and artists, writers, musicians, and performers have long been and may increasingly be partners in helping to achieve community development goals.
The report features Nebraska's The Quilted Conscience film and workshop as a key example of a creative placemaking project.
"The Quilted Conscience went beyond developing cultural bridges to closing distances between the Sudanese refugee population and the local school district, and continues to host inter-generational quilting workshops," p.25
While immigration has always been a hallmark of the American experience and a backbone to the nation's prosperity, change is not always easy for immigrants, the communities they settle in, and long-term residents. Artists and arts organizations have an opportunity to support the challenges they experience as well as to celebrate the ties that bind us together.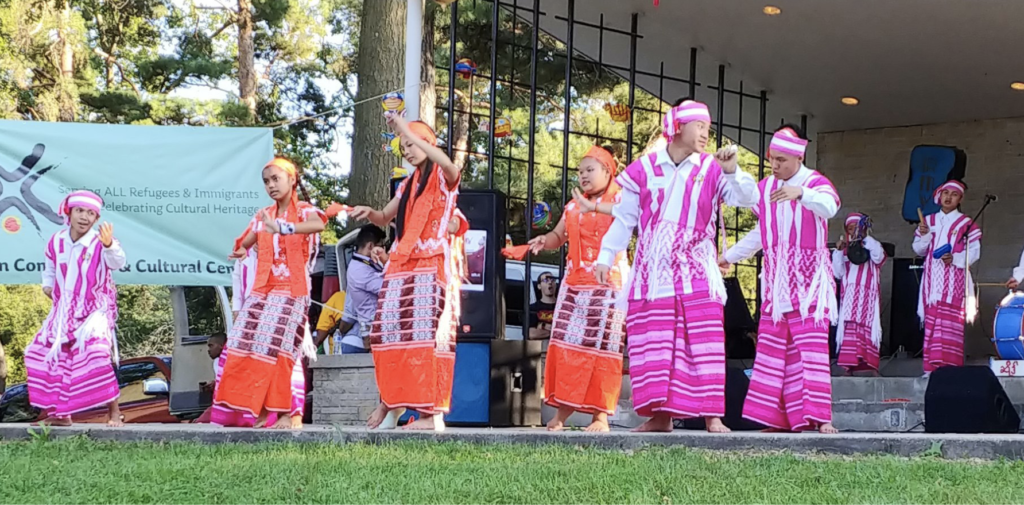 The report also highlights Karen dancers at a celebration during Welcoming Week organized by the Asian Community and Cultural Center in Lincoln, Nebraska (p. 22), noting how the arts often celebrate the vibrancy of diverse ethnic communities across the U.S. Arts can be used to embrace inclusive economic development, community connections and cohesion, and can promote welcoming communities where everyone can thrive.
For new Americans, arts can provide a creative outlet for working through experiences that required them to emigrate from their home country and to show optimism about their new lives.
Arts and culture also create unique opportunities for communities and residents to imagine and build a shared future where all residents – including immigrants and refugees – can contribute, belong, and thrive.
This report is the eighth in ArtPlace America's series of cross sector field scans. Bridging Divides, Creating Culture: Arts, Culture, and Immigration is researched and authored by John Arroyo, PhD, AICP through a collaboration with ArtPlace America and Welcoming America.