Building a Solid Foundation
Note: This is a guest blog post from child welfare advocate, Cindy Reed.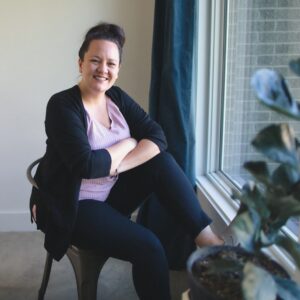 I've been incredibly blessed. I was a stay-at-home mom while I was finishing my undergraduate degree. I was able to use the work I moved into for my practicum, and I helped build a movement for youth-engaged practice in my state. I come from the child welfare world and found a passion for advocacy when I was exposed to it while aging out of foster care. I was good at advocacy and I LOVED it. I knew that if I could 'do something' with that I would never really work again (well at least that's what they say, right). I didn't have anyone help me establish how to be an advocate, why it was important, and what to do when things got a little dull. So, I am writing to share what I have learned about my own value, self-care, and building a solid foundation.
Welcoming growth as an opportunity.
I have been given the gift of relater; I easily connect to people, and most people tell me they know I genuinely care about them (which I totally do). I think it's a no brainer that those people who've experienced a system or intervention are the best people to ask about how that went; what worked and what didn't, and they are the experts that should be consulted to change said systems. While I know change is hard, sometimes really hard, I hope others welcome it as a growth opportunity. 
I have learned that in order to encourage people to welcome change, they must feel empowered to create the solutions. As an advocate, I have also learned to take ownership of my own words and thoughts and to teach others to do the same. So at the end of the day, the movement is driven by those I am giving guidance to and those most impacted by these systems. 
It's okay to make mistakes.
I have so much more growing to do, and I appreciate all the people placed in my life to coach and mentor me through my growth; I hope those reading this know that it's ok to start where you are, right now, today. It's ok to make mistakes and welcome mistakes – this process creates growth opportunities. And KNOW YOUR WORTH that is your foundation. It took me a while to realize that what I have naturally is what people are seeking, I have to embrace that and extend an arm when I see a need. So this is me, reaching out to you, wanting to walk alongside you in your advocacy efforts. Change is what is needed, it can happen, and I know that lived experience is the most powerful consultant; so let's band together to build a solid foundation for a LOUD collective voice.