Note: This is a guest post from Carol Russell, an Omaha resident, Appleseed volunteer, and monthly donor.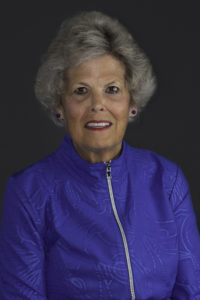 I'm a native Nebraskan, born and raised in Omaha. I attended the University of Nebraska-Lincoln and the University of Nebraska Medical Center, ending with a Masters Degree in Pathology. I did cancer research at UNMC, but my main "career" was volunteering in the nonprofit sector.
I want to help tackle the many injustices that exist in the world, our state, and our communities.
Equality, freedom, social justice, and the common good are very important to me.
Appleseed is deeply committed to these values, and to creating a just, vibrant, and inclusive Nebraska. They're continually developing community-centered solutions, even in fights that take a long, sustained effort.
Knowing they're in it for the long-haul inspires me to fight alongside them. Giving a monthly donation is one of the ways I'm making that happen.
It's one of the ways I'm doing my part each month to make a difference in my community, and across Nebraska for thousands of people. It makes it easier to give and it's less "painful" than writing one check.
I can actually give more that way and feel good about supporting an organization that works for social justice with a steady stream of funding available when they need it most.
Being a monthly Sustaining Supporter is one of the ways I'm helping build a better tomorrow—to make a mark on my community, and all of Nebraska.
I invite you to join me in becoming a monthly Sustaining Supporter today!
To join Carol and become a Sustaining Supporter, visit www.neappleseed.org/sustainer, and make your mark all year with a gift of $10 or $20 a month.