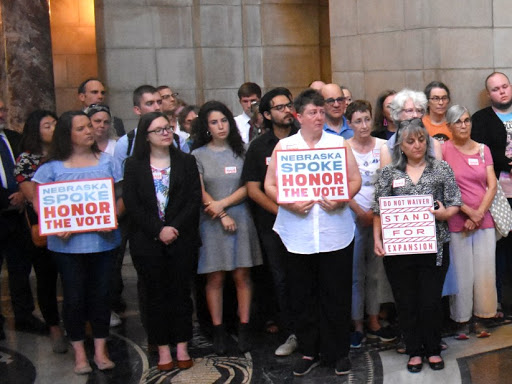 Despite comments from hundreds of Nebraskans in opposition, the Nebraska Department of Health and Human Services submitted their proposed Medicaid expansion waiver with minimal changes to the federal government for approval. 
Unfortunately, the proposed Section 1115 waiver still includes a two-tiered benefits system, work and wellness requirements, and changes to retroactive eligibility. 
It is clear that Nebraskans do not want a complicated experiment that creates barriers to health care. For the next month, you have another opportunity to stand for expansion and submit a comment to the federal government regarding the Department's proposed waiver. Even if you submitted a comment during the state comment period, your voice is needed again during the federal comment period. 
It's time for our leaders to listen and honor the vote of the people by swiftly implementing Medicaid expansion with unnecessary barriers. You can submit a comment through Friday, January 17, 2020.