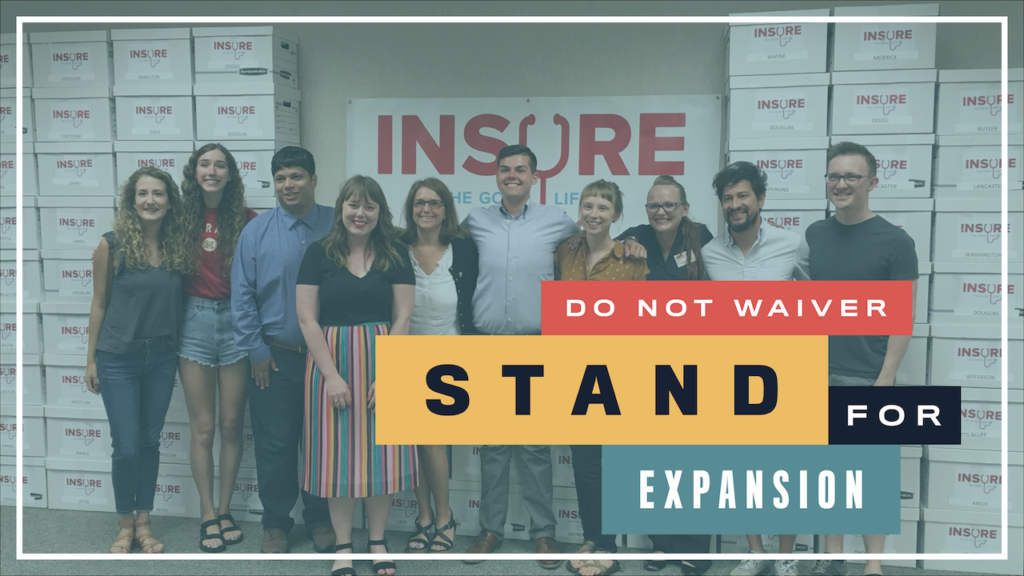 Thank you for submitting a comment against the Medicaid expansion waiver and helping us spread the word!
With your support, we were able to connect with hundreds of Nebraskans who raised their voices against the Medicaid expansion waiver! 
The Department of Health and Human Services (DHHS) proposed to expand Medicaid with a waiver called the Heritage Health Adult Plan, which stalls implementation of Medicaid expansion until October 2020. The waiver includes harmful elements like two tiers of benefits, work and wellness requirements, and changes to retroactive eligibility. This plan creates barriers for our family, friends, and neighbors already struggling to access health care coverage.
It's clear from your comments that Nebraskans don't want a complicated experiment. 
What's next?
The waiver proposal will be submitted to the federal government for approval. There will then be a federal comment period during which we will ask you to again share your concerns about the plan. Please keep an eye out for future communications from us about the federal comment period. 
We appreciate your advocacy. Your efforts make a difference!