Note: This a guest post from Bailey Hansen, Appleseed's Youth Ambassador
During the school year, breakfast and lunch served at school may be the only meals kids and teens get during the week. But what happens when school ends and summer begins? Many Nebraska families are left scrambling to cover the gap and make ends meet.
That's where summer meals come in. Anybody under the age of 18 who needs a good, healthy meal can go to a Summer Food Service Program (SFSP) site in their town — schools, churches, community centers — and receive meals at no cost during the summer. Some programs even serve meals during breakfast, dinner, or on weekends. These meals can lift a huge weight off the backs of families struggling to provide for their kids support our healthy communities.
SFSP is an amazing, vital program. Getting the word out so families who need it most can be a challenge. Kids and families don't always know that these options are available and unfortunately, they don't show up. Hosting a fun, splashy, kid-friendly events at meal sites is one way to increase awareness and participation. These events are called spike events.
Across the country, spike events have proven their ability to draw community members in and keep them coming back. Events such as pool parties, petting zoos, and free concerts are low-cost, high-impact activities that help get more kids healthy meals and meet SFSP's vision.
This past summer, Appleseed partnered with CHI Health to offer statewide spike event mini-grants to SFSP sponsors who were eager to host spike events for their local meal programs.
Westside Community Schools hosted a spike event at the Camelot Community Center featuring Omaha Street Percussion. Kids and staff enjoyed an interactive performance and experience as the group created rhythms and music from random materials like barrels, pan lids, and drum sticks. Following the performance, there was a large increase in the number of kids, and even more for the rest of the summer. Participation was much higher than the previous year as you can see below.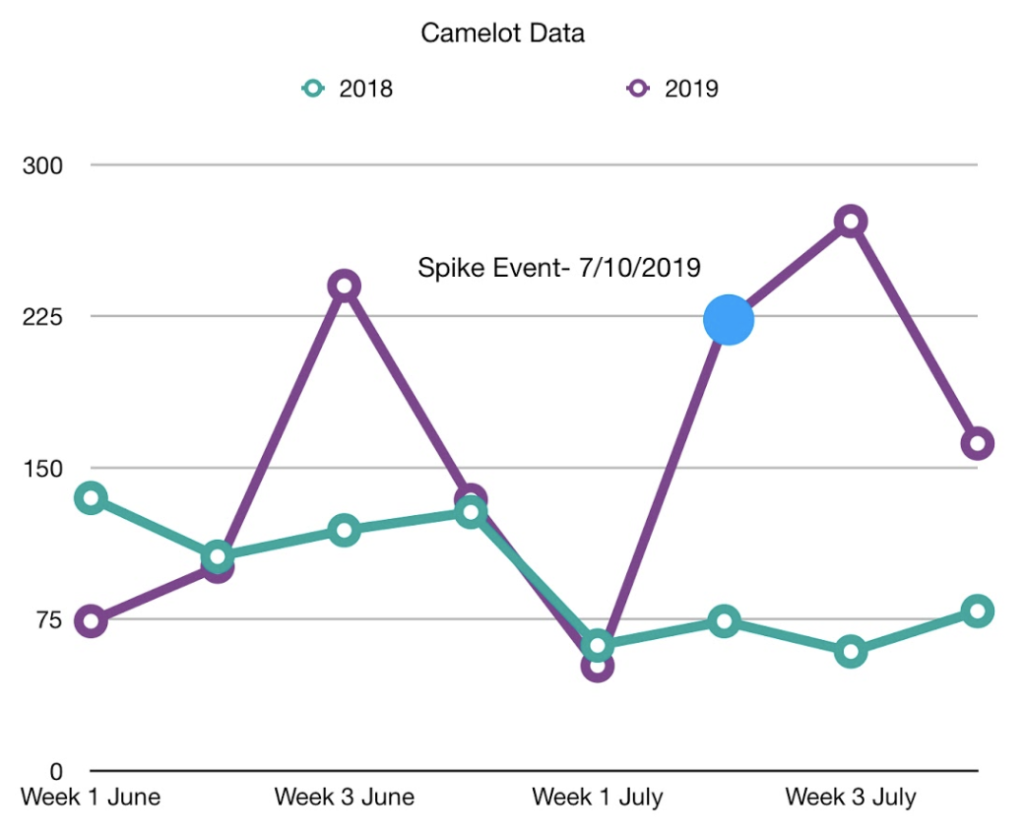 Camelot's success goes to show that spike events can be successful in increasing awareness of summer meal programs. Find more information about our efforts to fight childhood hunger on Breakfast page or by contacting Eric Savaiano at esavaiano@neappleseed.org.