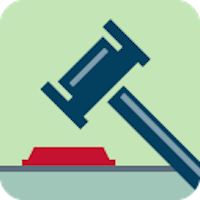 In August 2017, Appleseed joined the ACLU of Nebraska, the ACLU National Prison Project, the National Association for the Deaf, and other legal partners in a federal lawsuit against the Nebraska Department of Correctional Services over inhumane, dangerous conditions in Nebraska's prisons.
Since that time, our staff attorneys have continued to aid in the lawsuit's progress, focusing on the insufficient care provided to people with mental health needs. Through ongoing client interaction and consultation with expert witnesses, it is clear that the state prisons are not ensuring the safety of this population. People's pleas for help managing their serious mental health conditions have gone unanswered, while others have been improperly medicated or moved unnecessarily to solitary confinement where isolation has exacerbated their suffering.
Opinions from an expert witness
Our legal team engaged a psychiatrist with more than 30 years of experience in the provision of mental health services in the correctional setting to provide a professional external assessment of the Nebraska Department of Correctional Services' (NDCS) ability to provide care for prisoners with mental health needs.
In a review of NDCS policies, prisoners' medical files, facility tours, and discussions with prisoners and staff, the expert witness found that substandard treatment for individuals with mental health needs has led to serious and deadly consequences. In one of several such instances, a prisoner with a mental health condition died by suicide. In the three months before his death, he had requested care twice, stating his prescribed medication was not working, and he could "not stand it anymore." His most recent mental health diagnosis was not made known to NDCS mental health staff, and despite his sensitive condition, he was told he would receive care in one to two months from the time of his request.
Chronic issues underpin this human rights crisis
Nebraska's prison system is among the most overcrowded in the United States. The entire system is at approximately 160 percent of its design capacity, with individual prisons approaching 200 or even 300 percent of capacity. This overcrowding is made worse by lack of resources, including qualified medical and mental health staff, training for personnel, and systems for evaluating and administering appropriate care, not to mention powerful psychotropic medications. Compounding these issues is the overuse of solitary confinement, known as "restrictive housing," in which people spend the majority of their time isolated from social interaction and environmental stimulation.
For those struggling with mental illness, restrictive housing can be extremely damaging, worsening their symptoms and limiting their access to therapeutic treatments. Solitary confinement is also shown to be detrimental to the mental health of those without a pre-existing mental illness.
Next steps in the lawsuit
Incarcerated people in Nebraska continue to suffer from extreme human rights violations. As long as overcrowding and a lack of resources persist, the health, safety, and lives of staff and people who are incarcerated remain in danger.
Last month, our legal team filed a motion in federal court for class-action status to show that specific and widespread issues are causing inhumane conditions to persist for a significant portion of Nebraska's incarcerated population. As of right now, the state is scheduled to reply to our motion at the end of April.