On October 11, we will celebrate the outstanding contributions of Nebraskans who have stood up for justice and opportunity for all at the 2018 Good Apple Awards in Omaha. In the days leading up to the Good Apple Awards, we are proud to introduce you to the honorees we are recognizing this year.
The Roots of Justice Award recognizes grassroots advocates who have made outstanding contributions to justice and opportunity for all and have helped build a stronger community.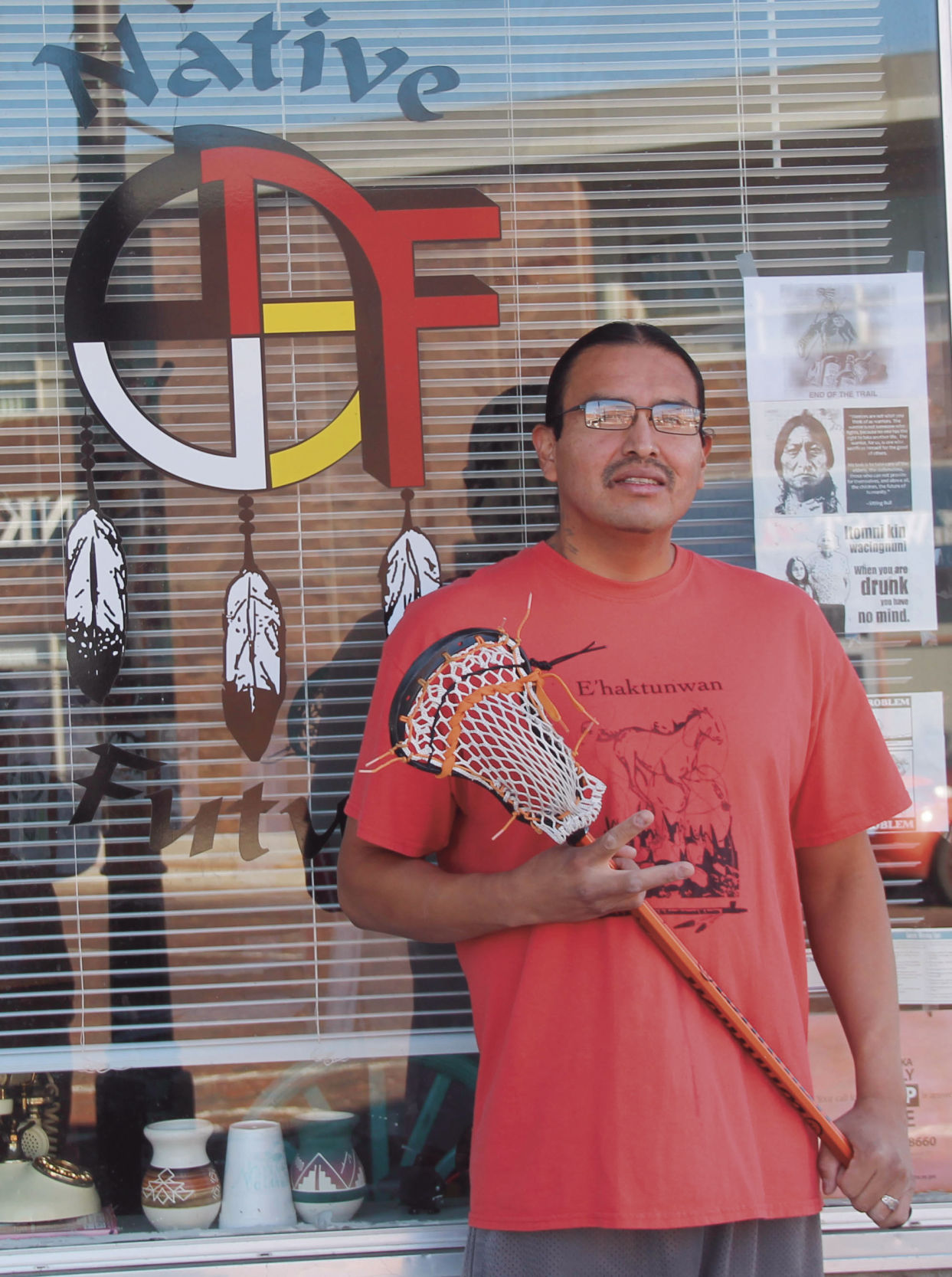 Edison Red Nest III, founder of Native Futures and Native Dreams, uses his organizing skills to bring people together, identify community needs, engage people in advocacy, and develop innovative solutions to improve the quality of life of Native Americans in the panhandle region.
With a presence in Alliance, Scottsbluff, Chadron, and Gordon, Edison and Native Futures/Dreams fills a critical niche in Nebraska, providing culturally competent and respectful services.
Edison is always asking, what are the barriers preventing people from thriving? To that end, Edison has developed a pedicab service to provide jobs and transportation, secured a food truck to launch a mobile food pantry, and is developing projects to create youth-run greenhouses and a housing development initiative.
Yet Edison's deepest passion is giving back to Native youth: to help kids preserve their culture and language, provide outlets to recreational outlets like lacrosse and job training activities, and helping youth with foster care experience get the supports they need.
With patience, empathy, and a deep passion to give back to his community, Edison is an incredible grassroots organizing force. Nebraska Appleseed is proud to recognize Edison with this year's Roots of Justice Award!
Join us to celebrate Edison Red Nest III at the 2018 Good Apple Awards on October 11th. For more information about the event, contact Morgann Freeman at mfreeman@neappleseed.org.